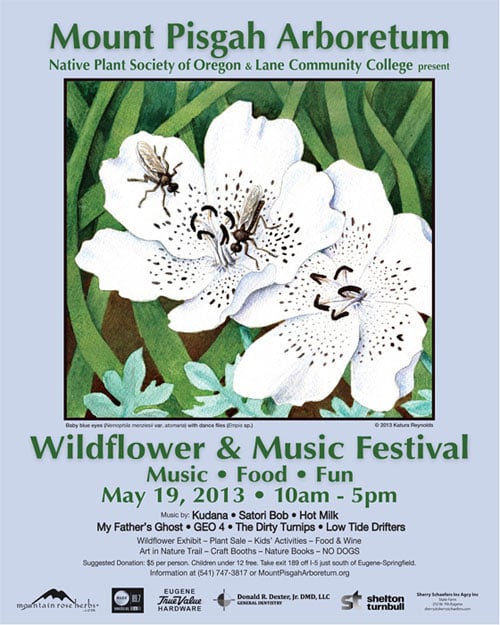 We love to admire the unique artwork each year when the Wildflower Festival poster comes out. This year's subject is the cute spring native Baby Blue Eyes (Nemophila menziesii var atomaria) with Dance Flies. Check out those pollinator-attracting spots!
Be sure to visit the Mountain Rose booth for free organic tea and lots of herbal goodies to explore.
Hope to see you out there this Sunday...