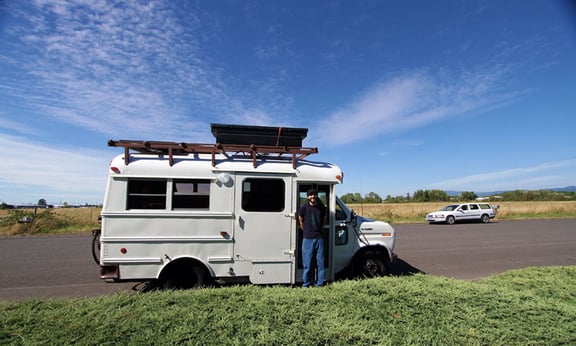 Squeee!
We had a visit this week from our favorite rambling community cultivator! With Guisepi at the wheel, the Free Tea Party bus made a stop in our neighborhood to pick up a tea donation for the road. This project to inspire human connection is off on another adventure, encouraging dialogue about peace, the environment, and health by serving free tea to diverse groups of people ready for an impromptu tea party.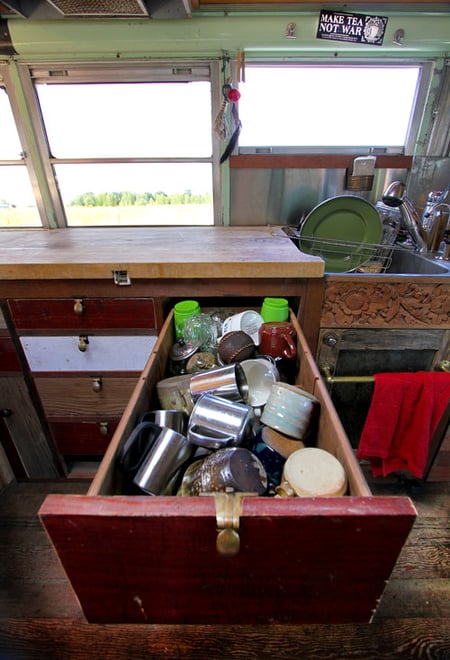 Edna the Tea Bus continues to evolve each time we see her. In addition to a wood stove, she now has skylights, a working sink, new library shelving, beautiful reclaimed wood paneling along the ceiling and floors, and gorgeous cabinetry made from salvaged materials to house this wonderful collection of old tea cups!
Also, these amazing tea knobs...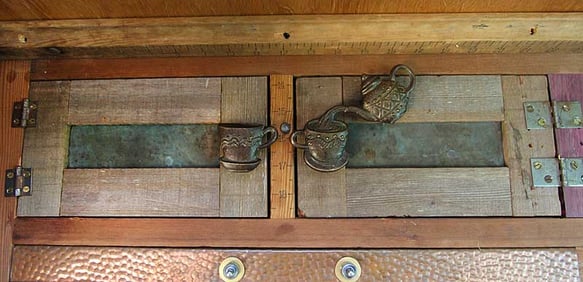 Learn more about the Free Tea Party or invite the bus to your town or event:
Bon voyage!