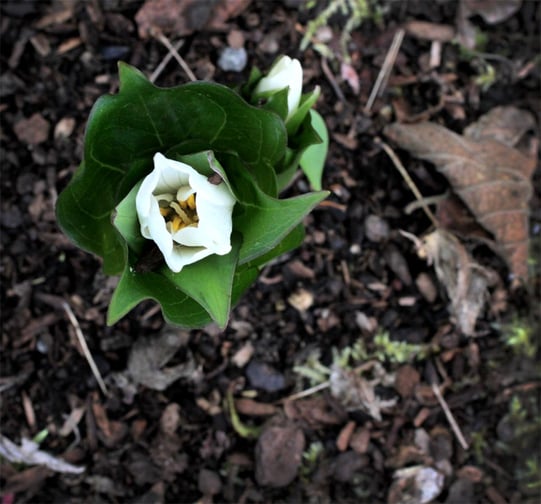 In celebration of the Spring Equinox we are happy to share a bit of spring beauty with you!
Mountain Rose is nestled in West Eugene, where we have an estimated 75% native plant population at our main facility that we look forward to watching bloom every spring. Pictured above is a Trillium (Trillium ovatum) just on it's way to bloom in Julie Bailey's garden, which makes us think of our sweet partnership in adopting Trillium through the United Plant Savers' Adopt an Herb Program this year. We will post more about that soon! We are also sponsoring several native plant plots this spring, including a Trillium plot, at Buford Park for their Native Plant Nursery which provides native plants for sale in the community to strengthen our ecology and support habitat restoration projects.
Have you greeted a native plant yet this spring?
Happy Equinox!