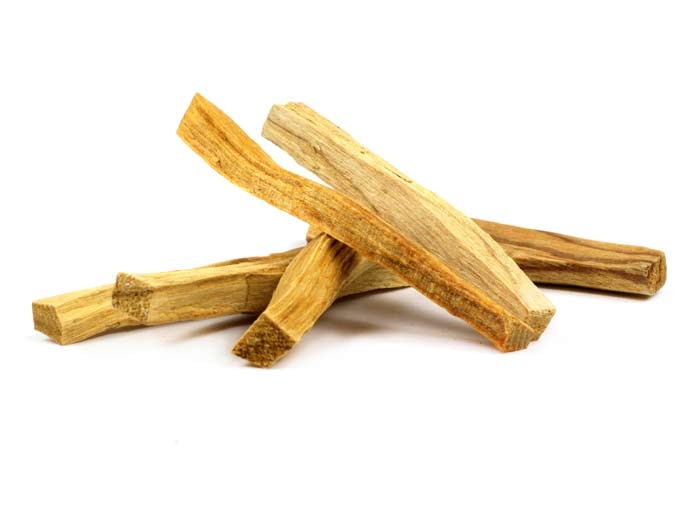 Sustainably Grown Palo Santo Smudge Sticks!
These aromatic sticks are roughly 3 1/2" long and come packaged in a 6 pack.
Palo Santo, literally meaning "holy wood" in Spanish, is a tree that is widely distributed throughout Central and South America. Palo Santo is used in South America in much the same way as White Ceremonial Sage is used in North America - to combat negative energy and to cleanse the space. Palo Santo is often burned by Amazonian shamans in sacred plant spirit ceremonies. Rising smoke from a lit stick is believed to enter the energy field of ritual participants to clear misfortune, negative thoughts, and to chase away evil spirits. This use in ritual dates back to the Inca era.
The Palo Santo offered by Mountain Rose Herbs comes from a 50 acre farm in Ecuador that contains both naturally occurring and replanted Palo Santo. They have replanted over 5,000 Palo Santo trees on the land so far to ensure adequate and sustainable supply for the future. We are also offering sustainably cultivated Palo Santo essential oil!
Learn more about this special smudging wood by visiting our website.