With a new year, many of us resolve to get organized! Sort out those closets, finally get the hooks and shelves up in the garage, and, maybe, bring order to the chaos that is the spice, tea, herb, and tincture cupboard. Working around all of these wonderful, fresh, organic herbs means my cupboards at home are brimming with bags and boxes just like many of you and I'm determined to get things organized.
Fortunately, there are so many helpful options for bringing about the tidy...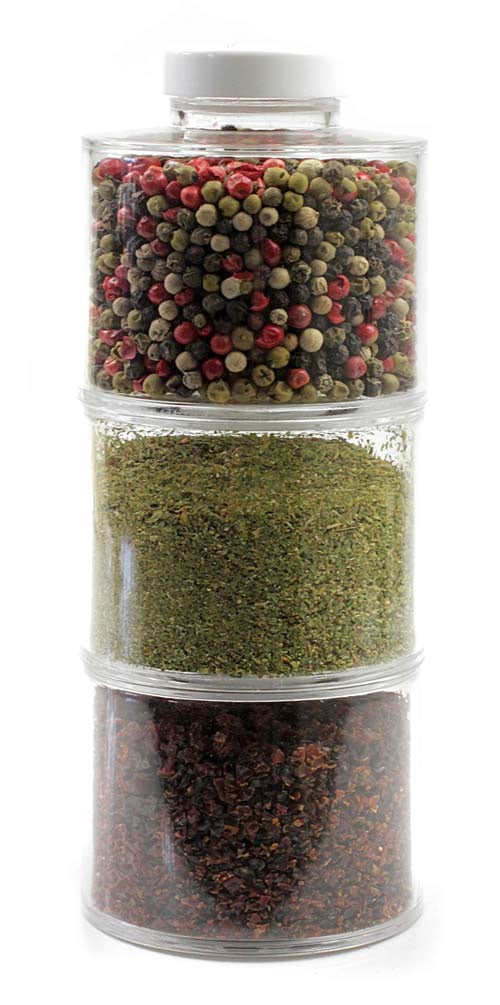 For those with little cabinet or shelf space, these stackable spice jars are life savers! They are solidly made so they can be stacked as high as needed, interlocking and sleek. They have a shaker top for convenience and a screw top to keep the herbs and spices fresh. This is also a great option for powdered herbs, clays, seeds, and seaweeds.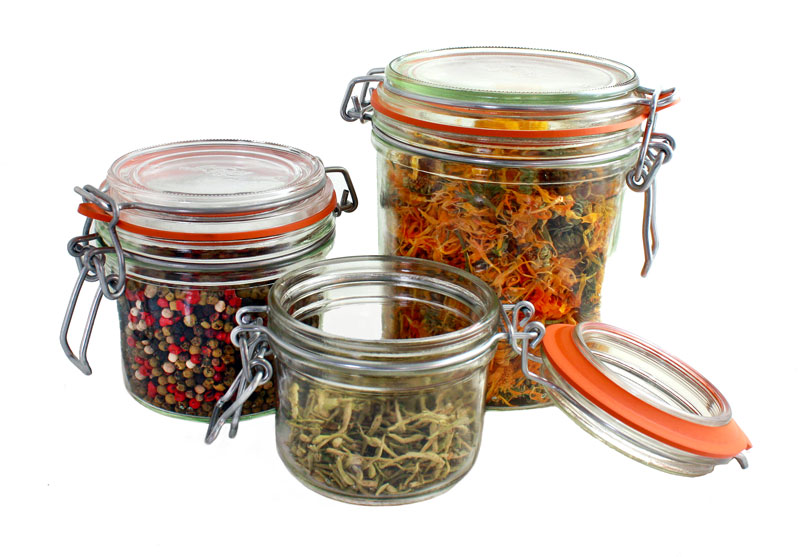 I love our classic, clamp-lid pantry jars for their versatility and good looks. They are handy for making tinctures and infused oils, and they work well for storing larger herbs, roots, and berries (the ones that don't need a shaker top.) Plus, they are so easy to wash and reuse. Just imagine your cabinet neatly organized with a collection of beautiful glass jars filled with a rainbow of herbs!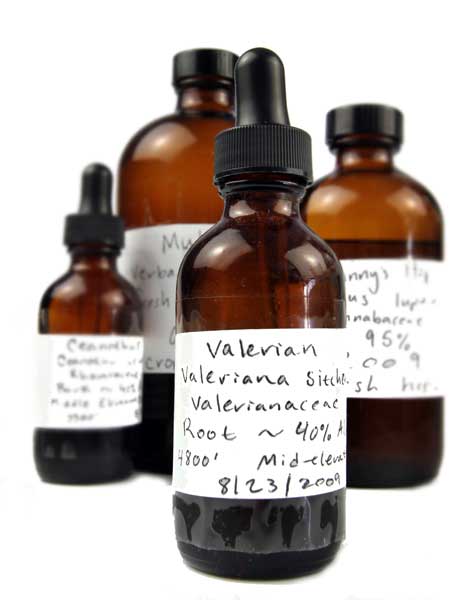 This year, I'm challenging myself to get my tinctures bottled and labeled within a reasonable amount of time. I have a tendency to let them "steep" for longer than they need to, telling myself I'll get to straining and bottling "soon." By having plenty of amber and cobalt glass bottles on hand, I'll be able to organize my liquid infusions too!
By taking advantage of the variety of jars, bottles, and tins perfectly sized for all the herbs, spices, and teas I use daily at home, as well as making the best use of some trusty mason jars, my herbs, spices, tinctures, and other creations can reach a new level of organization. I'm excited to have herbal creations at my fingertips!
You can find all of our storage containers and options on our website!