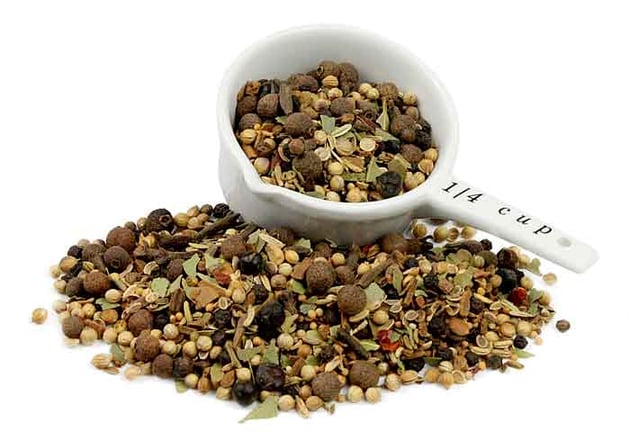 Here's one more tasty addition to our line of Epicurean Organics Seasonings. Last week we brought you our new Organic Mesquite Seasoning, and this week we are excited to tell you a little more about our new Organic Pickling Spice!
This sweet and savory blend is a must have for homemade pickles. Over 10 cut spices and whole berries and seeds are combined to perfectly compliment any refrigerator or canned pickled fruit or vegetable recipe. Some favorite garden veggies to pickle include cucumbers, carrots, green beans, and beets. This spice blend is also a must have for all of those who love corned beef, seitan, or tempeh.
See our website for the full line of Epicurean Organics, including Organic Culinary Oils, Organic Peppercorns, and savory Salts. Mountain Rose Herbs will donate 2% of the proceeds from this line to the Organic Consumers Association in thanks for their important work. This helps support the organic movement with every meal you lovingly prepare.