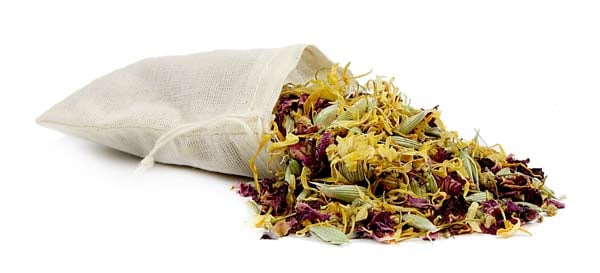 While going through the Mountain Rose Herbs recipe archive for our latest catalog, we found new inspiration to craft these Organic Baby's Bath Herbs!
This herbal bath blend has a sweet floral aroma that is calming for both infants and adults. Adding herbs to your little one's bath is a gentle way to absorb the healing properties of these soothing botanicals. These loose bath herbs come with a reusable muslin bag, so you are free to add as much or as little of this aromatic blend to a bath as you wish. The filled bag also makes a gentle washcloth for sensitive skin, or a delightful squishy toy to play with as your kiddo splashes around.
Contains: organic Calendula flowers, organic Chamomile flowers, organic Oat tops, organic Lavender flowers, and organic Rose petals.