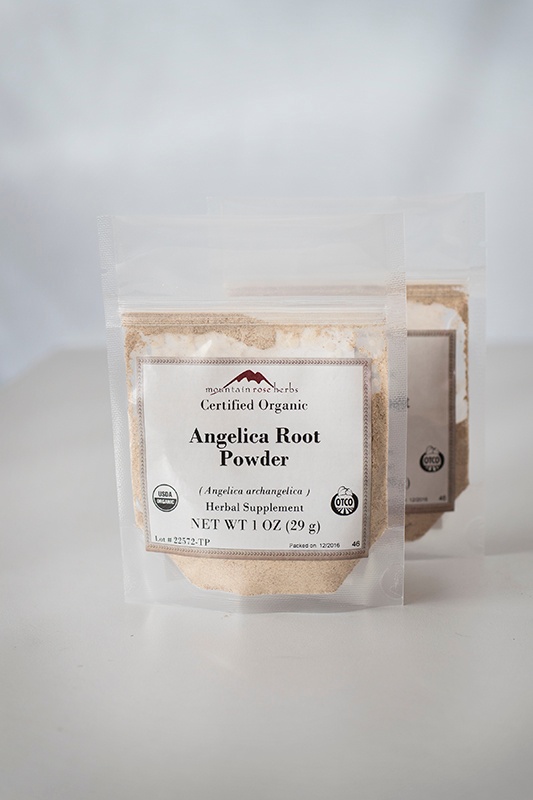 We are pleased to announce that, just in time for the new year, our Angelica Root Powder is now certified organic.
This amazing plant is traditionally cultivated in Europe. We are ever mindful of our carbon footprint here at Mountain Rose Herbs, and when the opportunity arose to source this herb from a certified organic farm in southern Oregon, we jumped at the opportunity. This member of the Apiaceae plant family is closely related to Dong Quai, one of the most respected female tonics in traditional Chinese medicine. Angelica is also used in many formulations intended for female reproductive wellness. In fact, Angelica Root is one of the most respected birthing herbs in Western herbalism. This herb is also warming and stimulating to the lungs, and it can be a valuable ally during this time of year.
While the entire plant has a tradition of usage, the resinous roots are the most commonly used in herbal remedies. Angelica Root Powder is most often made into a decoction or an extract, and the roots are also the source of the renowned essential oil. Tea made from Angelica is warming to the soul and body, bitter but not unpalatable. A beautiful plant to grace your garden, the hollow stems can be candied as well.