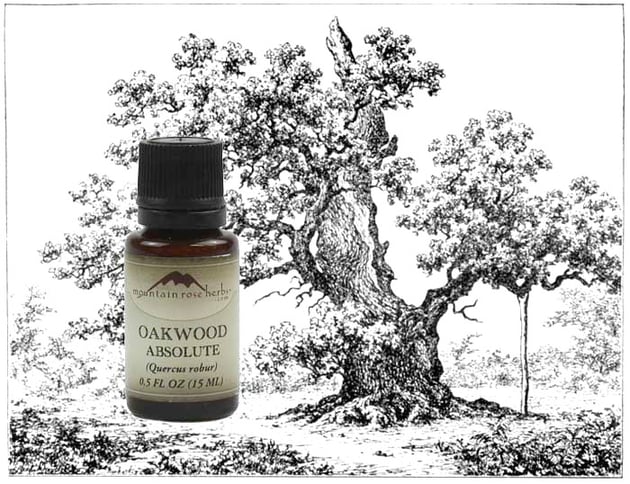 We are excited to introduce a new favorite for aroma crafters everywhere!
This intoxicating aromatic absolute is solvent extracted from the wood of Quercus robur. It has a rich smoky wood aroma, that is reminiscent of whiskey, with oaky vanilla undertones. This absolute is quite viscous and a little will go a long way in an oil blend. It's mostly used in perfumery and can also be blended into therapeutic diffuser blends. The rich base note properties will round out a blend and weigh it down for a longer lasting aroma. Oak is the quintessential wood that vintners utilize to bring flavor and color into a bottle of wine through the use of oak barrels or chips. It was once thought that these barrels were used to extract oakwood absolute. This may have been true at some point, but today this exquisite oil comes from virgin wood that is usually a waste byproduct from the local lumber industry.
Click here to learn more about this exciting new oil!
Please visit our website to see our full line of Essential Oils and Absolutes.