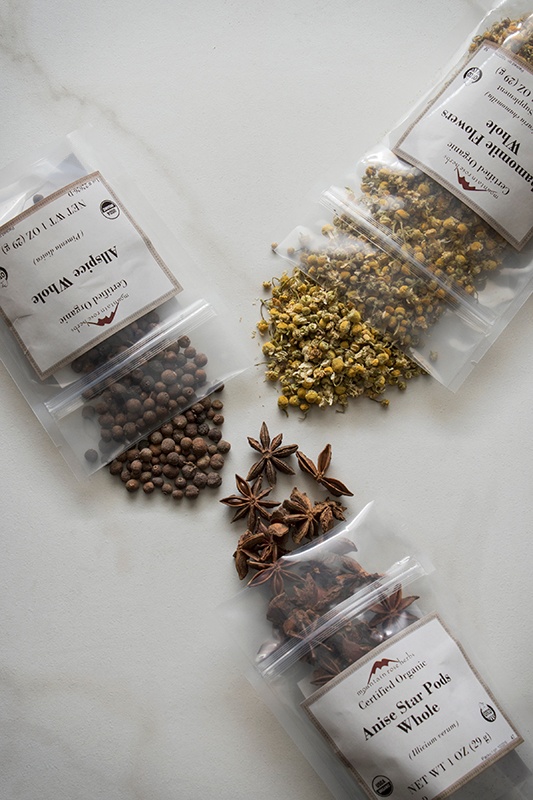 We've received a lot of customer feedback over the years suggesting that we offer smaller sizes of our extensive line of herbs and spices. We are happy to announce that the day is finally here! Every single one of our
herbs and spices
is now available in a 1 oz. size.
This makes it much easier for you to experiment with the different herbs that you've been curious about. Many tea blends and other herbal recipes call for small amounts of herbs, and the 1 oz. size may be perfect for making a tiny batch of tinctures or sampling a new-to-you spice in the kitchen. The possibilities are endless!
All of your favorite herbs and spices will still be available in the larger 4 oz., 8 oz., and 1+ lb. sizes too.
Some more good news – all of these 1 oz. sizes will be available for purchase at our new Mountain Rose Herbs Mercantile in downtown Eugene, which will host its grand opening on November 5. Whether you're a local or just passing through town, we'd love to see you at our new store!