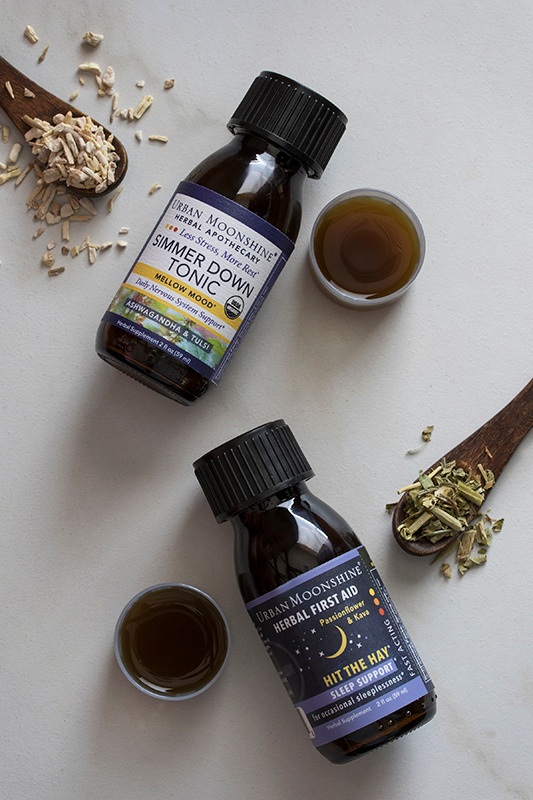 It's been only a few months since Urban Moonshine's Guido Masé gave a riveting presentation at our Free Herbalism Project event here in Eugene. Guido and crew have been busy concocting, decocting, and infusing roots, berries, and herbs into exciting new formulations, and we are happy to now offer two new Urban Moonshine tonics: Hit the Hay and Simmer Down.
As its name implies, Hit the Hay can expedite the time it takes for you to be counting sheep. With a slightly sweet and rooty flavor, this blend is formulated with traditional relaxing herbs such as kava kava, hops, and passionflower. This fast-acting tonic can occasionally be used as part of your nightly routine, but is best utilized in times of need.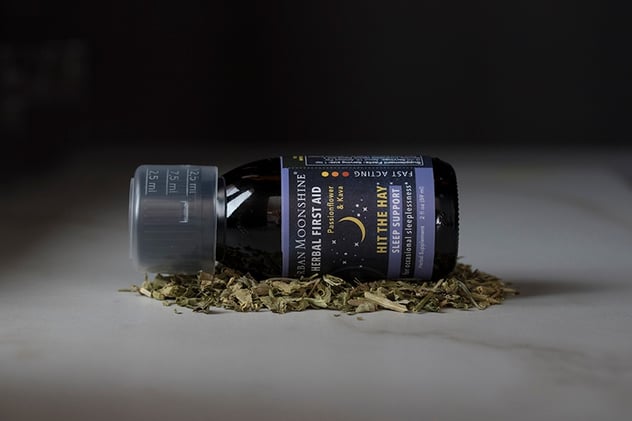 Named after the tranquil Bob Marley tune, Simmer Down is a synergistic blend of grounding herbs, including ashwagandha, skullcap, and oats. A crucial tonic for modern living, this formulation is perfect for those times in life when we want to promote a mellow mood.