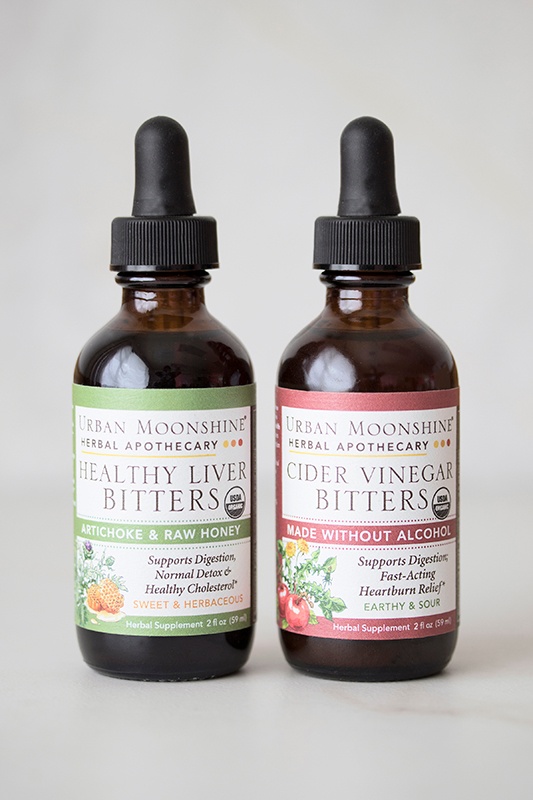 Our friends at Urban Moonshine have become well-known for their bitters. Their exceptional blends, crafted from certified organic roots and herbs, revive the tradition of dazzling your palate while priming digestion. Never ones to rest on their laurels, these herbalists are constantly experimenting and devising new concoctions to satisfy your bitter tooth. We are pleased to offer two new variations.
The Healthy Liver Bitters combine herbs that are well-known for being associated with the liver, including dandelion root, artichoke leaf, and fenugreek seed, and are sweetened with a dollop of raw, Vermont honey.
The Cider Vinegar Bitters contain no alcohol and are perfect for those who prefer alcohol-free supplements. Made with organic apple cider vinegar, this formula includes classic bitter herbs like artichoke leaf and burdock root. This formula is also appropriate for children and young adults.
Interested in making your own?