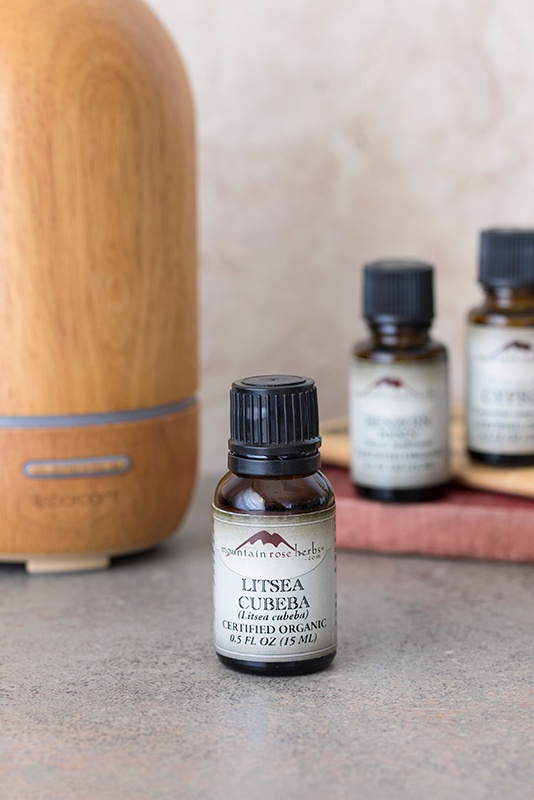 We often find that aromatherapy can be very beneficial to awakening our senses after a long, dark winter. Couple that with our passion for supporting organic agriculture, and you can see how delighted we are to offer certified organic Litsea Cubeba essential oil! Although we've been offering this essential oil for a while, we are excited to put the words "certified organic" on the label. We've been working hard to increase the number of organic essential oils we carry.
Know as May Chang in Traditional Chinese Medicine, this oil has a very potent, citrusy aroma, and it blends well with many other oils, including cardamom, frankincense, and sandalwood. Our organic Litsea Cubeba essential oil is extracted from the fruit using steam distillation. This oil is widely used in the fragrance industry, but it can also be used in an array of body care products, where it will add a refreshing, citrusy scent that lingers pleasantly.
How To Use Litsea Cubeba Essential Oil
This tangy essential oil can be included in a variety of aromatherapy recipes, from diffuser blends to aroma sprays! For newcomers, try using it in place of the citrusy essential oils from your favorite recipes. For example, Litsea can be used in place of lemongrass, citronella, or lemon eucalyptus oils.
You may also be interested in: