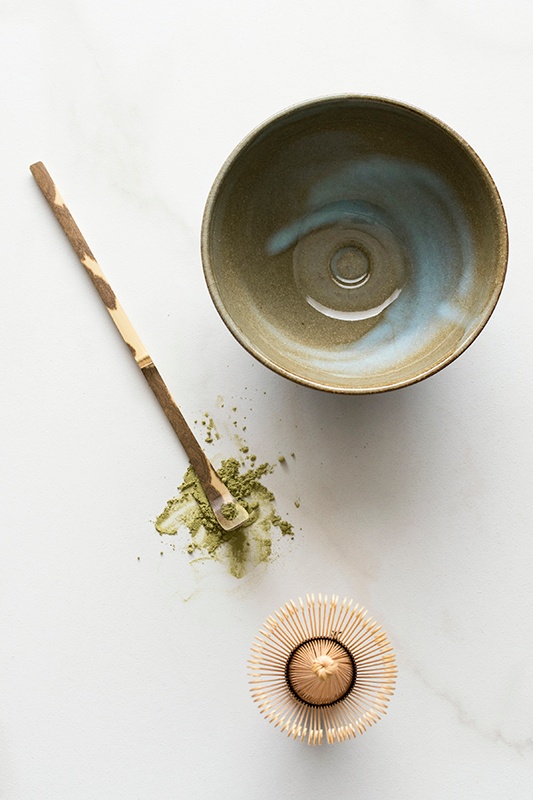 There is a cause for celebration amongst the crew here at Mountain Rose Herbs — it's finally still light out at the end of our work days! Though spring is still a ways away, one of our favorite activities this time of year is to invoke the season of new growth with a traditional Japanese tea ceremony. We have a brand new Matcha Set in our online shop that has made these ceremonies so much more enjoyable!
This lovely and functional Matcha Set is a must for any matcha aficionado, and it appeals to experienced practitioners of the tea ceremony and novices alike. Featuring a beautiful ceramic bowl handmade in Japan plus a bamboo whisk and spoon, this set contains everything you need to make a traditional matcha ceremony part of your daily routine. This Matcha Set is packaged in a beautiful gift box, and it makes a great present for the tea lover in your life! We also have some absolutely delicious ceremonial grade Matcha Tea.
Visit our online shop to view our entire selection of tea accessories. Or watch this video to learn how to make matcha at home.