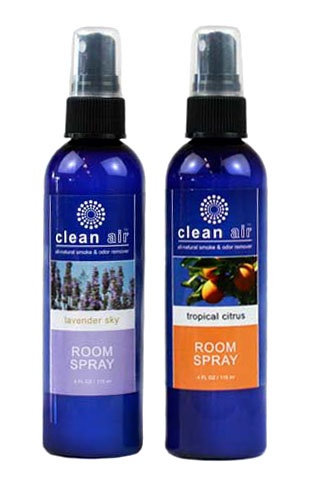 We are excited to bring you these natural Clean Air Room Sprays from our friends at Way Out Wax!
This powerful mist electrostatically attaches to odor particles and neutralizes them, rather than just covering them up, making a wonderful natural alternative to some of the harsher room sprays available on the market that are filled with synthetic fragrances that wreak havoc on our respiratory systems. Each spray above contains a proprietary blend of over 30 natural plant extracts and botanical oils including lavender, citrus oils, and pine! Choose from two scents in a 4oz mister bottle:
Lavender Sky - Scented with refreshing lavender and lemon oils
Tropical Citrus - Scented with uplifting and cleansing citrus oils
These natural odor removing sprays are ideal for the kitchen, bathroom, living spaces, and more!