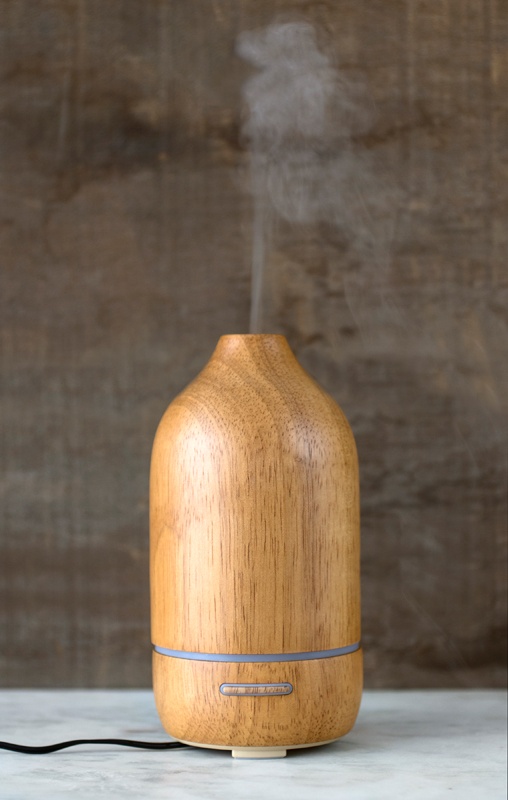 This beautiful essential oil diffuser features natural wood which encloses the latest ultrasonic technology, providing a steady, strong mist. The wood used to enclose the diffuser is created from fallen trees in Thailand, making this a more sustainable option for your diffusing needs. With intermittent operation options, this diffuser will easily fill a 300 square foot room with fragrant goodness and offers a spectrum of customizable solid or rotating colored light.
Ultrasonic diffusion creates a fine mist by using vibrations to dispense essential oils into the air using water as a carrier. This mist is created without the use of heat in order to preserve the aromatic qualities of the essential oil. Ultrasonic diffusion will also add moisture to the air in addition to the healthful benefits of the essential oil you choose.
Visit our shop online to peruse our selection of diffusers and essential oils!