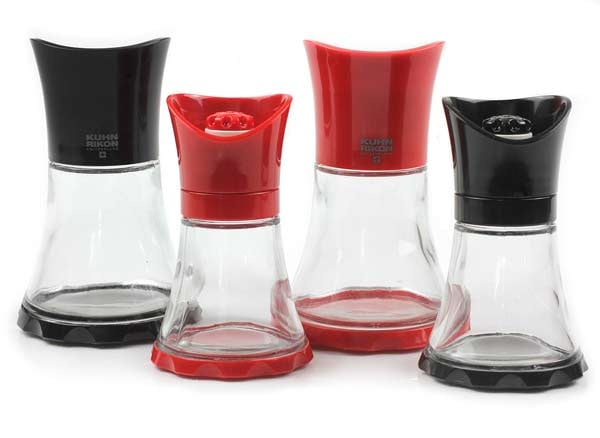 One of our favorite spice grinders is now available in a new mini size!
Standing about 4 3/4" tall, these grinders have a smaller diameter than their original counterparts, which makes them a little more comfortable for petite hands to utilize.
You can enjoy fresh ground spices, salt, peppercorns, flax seeds, herbs, blends, gomasio, and more with one easy twist of these stylish glass vase shaped spice grinders. Each grinder comes equipped with an easy to clean adjustable ceramic grinding mechanism and is designed with the grinder on top to keep your counters clean.
These grinders are now available in both the original and mini sizes in black or red.
Find them on our website HERE!!