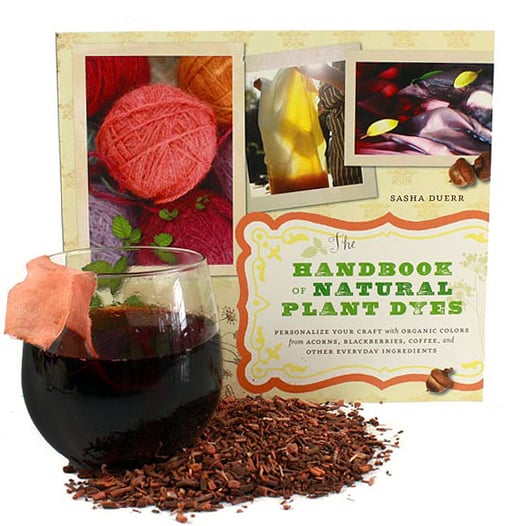 With a growing interest in natural textiles and plant based dyes, we are happy to introduce you to Madder Root! Considered an ancient or heirloom dye plant, Madder Root (also known as Dyer's Madder) has been used throughout history for the brilliant orange and red hues it can produce.
To learn more about this color rich root, visit our Madder Root Profile on-line.
Want to learn more about creating beautiful, natural, and colorful dyes at home? Check out The Handbook of Natural Plant Dyes. Through step-by-step instructions and color-saturated photographs, textile designer Sasha Duerr will show you how to utilize natural dyeing methods using herbs and botanicals for your fabric, yarn, and other natural materials. It's a wonderful resource for any crafter looking to incorporate plant dyes into their work.