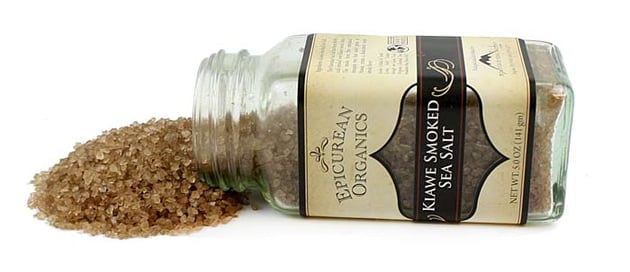 We've just added an exciting new salt to our Epicurean Organics line of gourmet culinary ingredients!
Kiawe Smoked Sea Salt: Kiawe (kee-ah-vey) is a tree unique to the Hawaiian Islands that has naturalized over time from mesquite trees brought over in the early 1800s.
This delight is made with pure Hawaiian sea salt that is slowly cold smoked over Kiawe wood chips. The smoke from this naturalized mesquite tree creates a distinctively sweet smoky flavor that makes a tasty addition to savory protein-based dishes. You should also try some in your next brine, or add it to your favorite vegetable dish.
Available in either a glass bottle with shaker top (shown above) or in bulk.
Visit our website to see our full line on Culinary Salts!