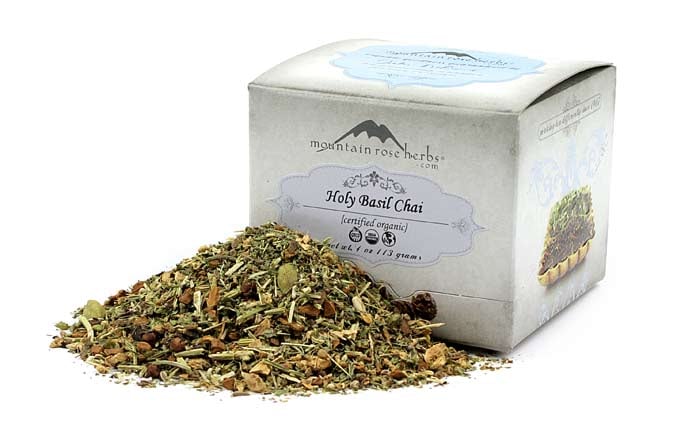 Introducing our new Holy Basil Chai!
This spicy, caffeine-free herbal chai has a robust floral note. Much of the diverse character is derived from one of our favorite herbs - holy basil! An important Ayurvedic herb also known as tulsi, holy basil brings sweet floral flavor to this blend. In addition to the traditional warming chai herbs, we've added long peppers and fennel seed to impart a distinctive flavor that is surprising and delightfully good. Sip a cup of this delicious herbal chai when you want to warm up and chill out!
Contains: organic Holy Basil Rama, organic Cinnamon chips, organic Ginger root, organic Cardamom pods and seeds, organic Cloves, organic Fennel seeds, organic Vanilla beans, and organic Long Pepper.
Visit our Chai & Mate page to see all of our flavorful options.