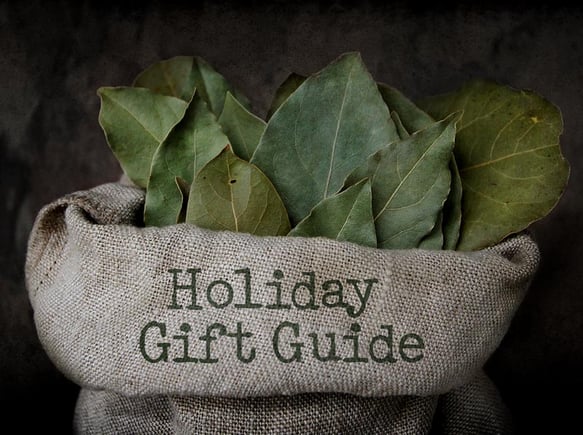 The holidays are here again and what a truly wonderful year it has been! To help you along with your holiday gift planning, here's a little list featuring some of our favorite herbal goodies. From the DIY enthusiast to the last minute shopper, we have a wonderful selection of botanical and herbal gifts for you to share with the ones you love. What could be better than the gift of health?
. . .
For Tea Lovers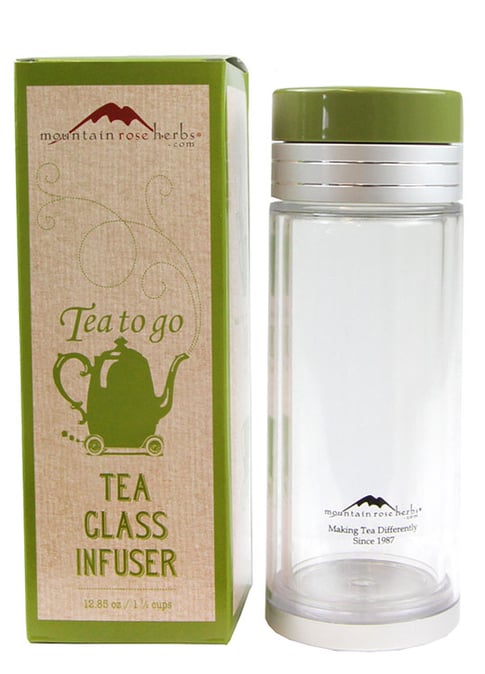 This BPA-free Tea Glass Infuser is the perfect way to take loose leaf tea on the go! Featuring the Mountain Rose Herbs logo, and easy to use, this 12.85 oz (1.5 cup) travel infuser keeps your hands cool and your tea hot. Each glass has a durable poly exterior, glass interior, and comes with a leak proof removable stainless steel screw-on tea strainer and water tight screw-on lid. Complete with brewing instructions, care, and safety guidelines. Watch our video here!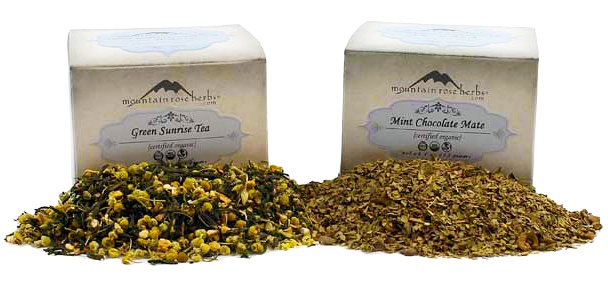 From our delicious herbal blends to classic caffeinated favorites, you can find the perfect tea for anyone in your circle. For those who need a little kick, we have an extensive selection of Black, Green and White loose-leaf teas, with our newest additions including Mint Chocolate Mate, Green Sunrise, and Vanilla Black.
We also have a large selection of caffeine-free Organic Herbal Loose-Leaf Teas that are handmade in small batches to ensure the highest quality, flavor, and freshness. Some of our favorites include Hibiscus High, Firefly Chai, and Winter Spice. The little ones in your life may enjoy a nice cup of Quiet Child, Fairytale, or Lemon Tea.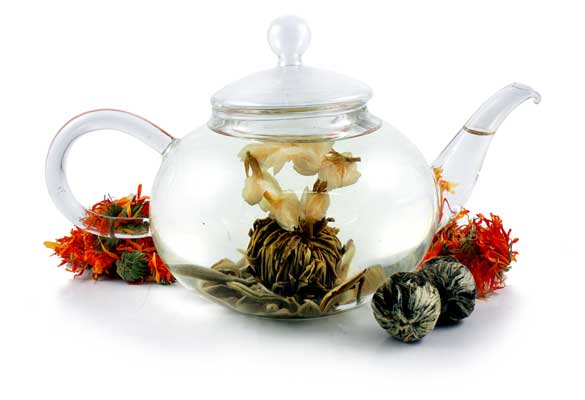 Watching these gorgeous hand-sewn tea buds blossom into delicious works of art is a true wonder to behold. Crafted in remote gardens of China's Yunnan province, young certified organic tea leaves are picked in early morning, flattened, and sewn with cotton thread into bundles with fragrant flowers. Best enjoyed in one of our Glass Tea Pots, so you can watch this unique gift unfurl.
. . .
Aromatherapy Enthusiasts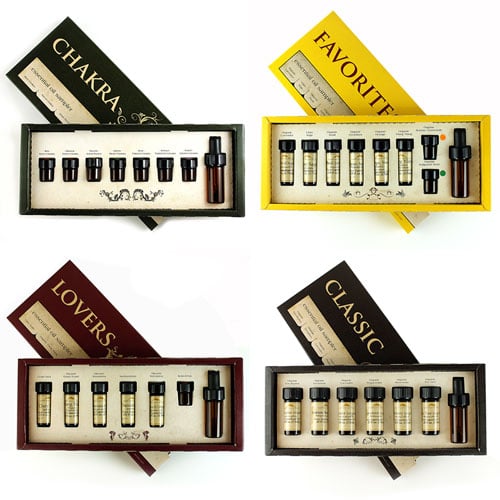 These sampler kits contain some of our favorite and most popular oils for blending and diffusing. Packaged in beautiful 100% post-consumer waste gift boxes, these kits are an economical way to explore a variety of oils without the commitment of a larger size. Choose from: Chakra Blends, Favorites, Classic, Lovers, and Rose.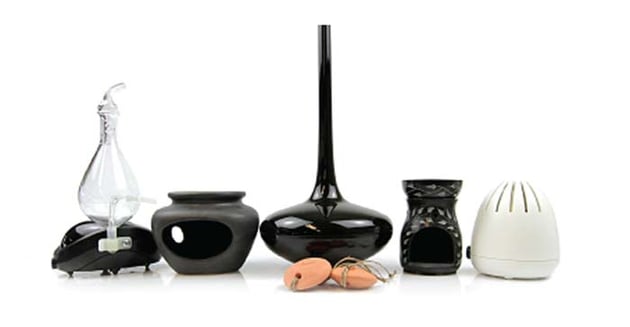 Diffusers are a practical, effective, and convenient way to enjoy essential oils in your home or office. Our Ceramic and Soapstone Diffusers utilize the heat from a tea light candle to fill a room with enticing aromas and a warming glow. Terra Cotta Pendent Diffusers are a wonderful way to scent you car or a small area naturally (they also fit well in a stocking). Our newer Ultrasonic Diffuser utilizes a ceramic plate to create a steady, silky plume of essential oil into the air.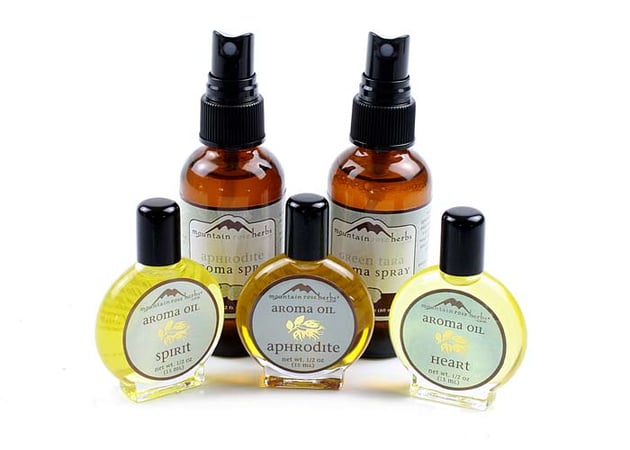 These handcrafted oil blends and sprays make wonderful natural perfumes and body fragrances. Blended in small batches here at Mountain Rose, these enticing scents are hard to resist. The aroma oils are made with pure plant resins and essential oils in an organic jojoba oil base and the sprays are formulated with high quality flower waters, witch hazel extract, and pure essential oils – nothing synthetic!
. . .
Pamper with Natural Bath and Body Care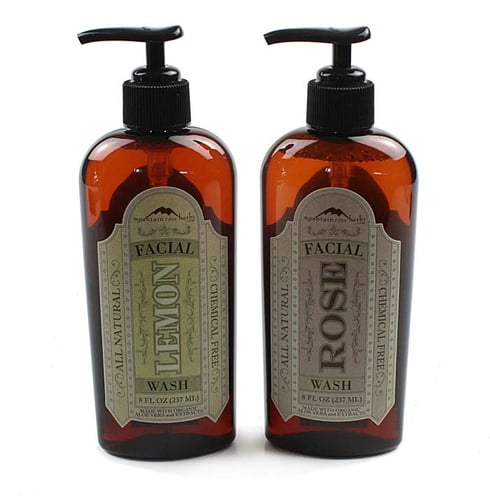 Our handcrafted Facial Washes are certified as made with organic aloe vera and organic extracts, and the castille soap that we use is certified as made with organic oils. These all natural botanical facial washes are mild enough for any skin type and lightly aromatic for a refreshingly clean experience. They make a wonderful body wash too! Our facial wash contains no synthetic ingredients, perfume oils, preservatives, or harmful chemicals, and we make them in small batches to ensure the highest quality for bathing bliss. Choose from Lemon Facial Wash or Rose Facial Wash.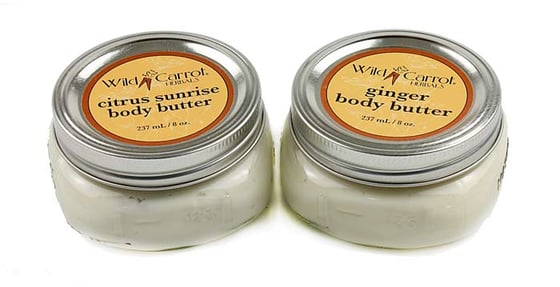 These luscious body butters are crafted by our friends at Wild Carrot Herbals, and make a decadent gift for yourself or a loved one. Choose from Citrus Sunrise or a warming Ginger. Each comes packaged in a reusable glass jar with two-piece lid.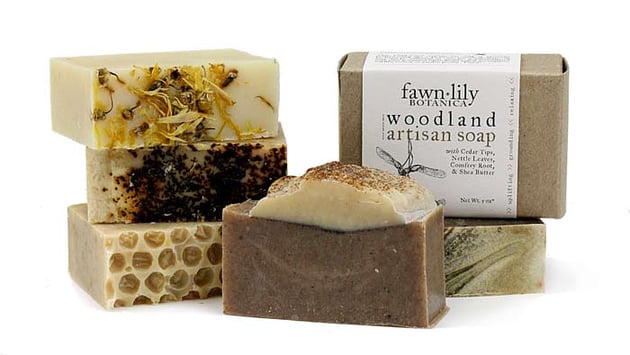 From Fawn Lily Botanica, comes these artisan bars of soap. These cold processed soaps are cleansing, yet gentle, soothing, nourishing, and moisturizing. At a generous 5 oz, these bars make a long lasting gift with 5 amazing botanical combinations to choose from: Chai Spice, Ginger Honey, Lemongrass and Matcha, Soothing Herbal, and Woodland.
. . .
Can't decide?
Let your loved ones choose their own botanical treats with a Gift Certificate! The recipient of your gift card can choose freely from all the lovely items available at Mountain Rose Herbs. Each gift certificate comes with a complimentary card, which we will fill out and include with the order if you'd like. Available in $25, $50, and $100 quantities.
Wishing You Happy Holidays!