Spring is on the way and love is in the air!
This time of year we celebrate the return of light and renewal of life after a long cold winter. This change of seasons is the perfect time to honor the special sweetheart in your life with a little herbal pampering and we want to help spread the love.
Are you crafting something fabulous for your Valentine this year? Herbal cordials, aphrodisiac truffles, or a special meal? Share your ideas with us for a chance to win these gorgeous gifts...
The Prizes!
Prize #1 - Herbal Romance Package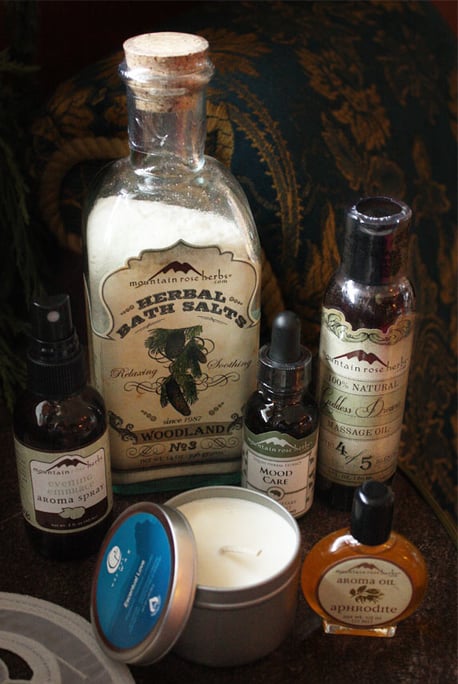 This collection includes some of our favorite bliss inspiring products. Light a candle and soak in a warm therapeutic bath. Then give your sweetie a soothing massage with all natural botanical-infused oil. Set the mood with a little aromatic spritz, dab on some flower-kissed perfume, and take a taste of mood boosting tincture for a night to cherish!
Prize #2 - Lovers Essential Oil Kit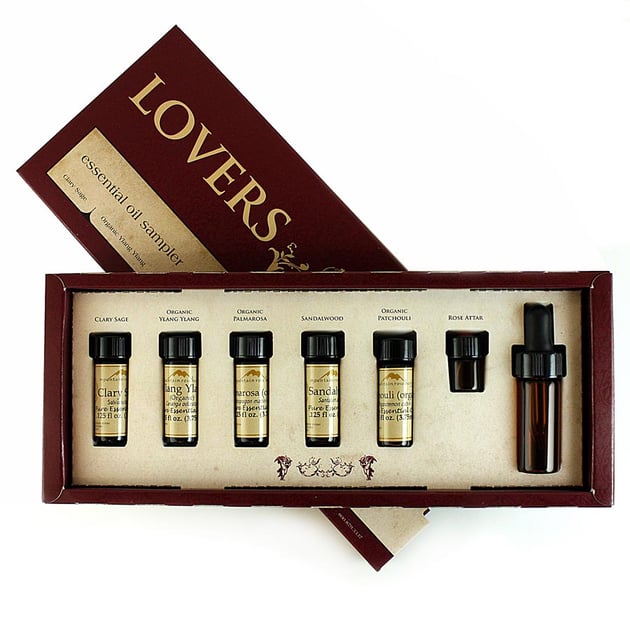 Our beautiful Lovers Essential Oil Sampler was created specifically to incite feelings of love, passion, and attraction. This collection of sensuous and arousing aromas is sure to kindle flames! Try them individually or combine to create your own aromas. It comes packaged in a lovely gift box with printed usage guidelines on the back of the liner tray. Contains a 1/8 ounce vial of organic Clary Sage, organic Ylang Ylang, organic Palmarosa, organic Sandalwood, organic Patchouli, and a 1/24 ounce of our Rose (Chinese).
How to Enter:
There are several ways to enter. You can submit up to 5 entries for a chance to win this amazing collection of herbal love inspiration!
1. Leave a comment here on the blog telling us what herbal treat you'll be making for your honey this year.
2. Post a link or share our Herbal Romance Giveaway on your Facebook page and leave a comment here to let us know you've posted. Follow us on Facebook!
3. Pin our Herbal Romance Giveaway on Pinterest with a link back to this post. Then leave a comment here to let us know it's been pinned. Follow us on Pinterest!
4. Tweet about our Herbal Romance Giveaway on Twitter using the tag #HerbalGiveaway and leave a comment here to let us know that you've tweeted. Be sure to follow us on Twitter!
5. Subscribe to our YouTube channel, Google+, or Instagram leave a comment here to let us know you signed up!
You have until Wednesday, February 5th at 9:00am PST to enter. We will pick two winners at random on the morning of Wednesday, February 5th. We ship blog prizes to US addresses only!
Looking for more aphrodisiac gift ideas and DIY projects?
Vanilla Mint Honey Scrub Recipe
Love Inspired Body Care Recipes