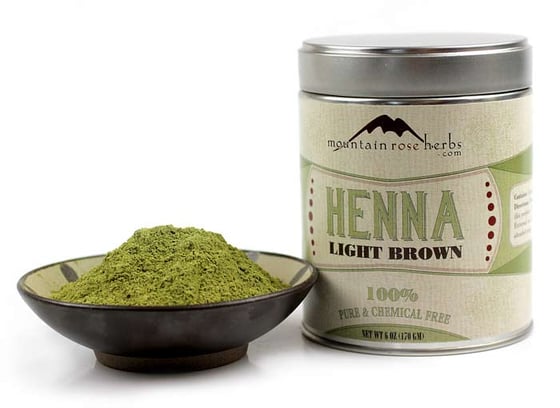 Henna is a natural plant-based coloring application for the hair that is made from the powdered leaves of the desert shrub Lawsonia inermis. Other botanicals such as Indigofera sp. and Cassia obovata are added to the Lawsonia to create different henna colors. We offer 6 beautiful henna shades created from these botanical combinations. Choose from: Black, Dark Brown, Medium Brown, Light Brown, Mahogany, and Red.
Our new 6 oz size comes packaged in a reusable and recyclable tin. The 1lb bags of henna now come in a reclosable stand-up kraft bag that is compostable once the zipper is removed, and our 5lb bulk bag is still available. Each henna product that you purchase comes with our Guide to Proper Henna Use, complete with instructions and helpful tips.
Visit our website to learn more about how Henna colors are produced.