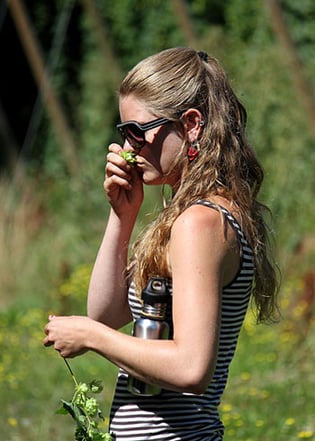 Mary Woodruff is the Domestic Farms Representative here at Mountain Rose Herbs. She works closely with our small organic farmers and wildcrafters in the US to source, grow, and harvest the most beautifully vibrant herbs here in our own backyard. Mary was raised in Eugene where she also lived and worked on a sustainable off-the-grid farm raising goats, growing fresh produce, canning, and making goat cheese. She's back from another trip to our organic herb farms, as the harvest season peaks…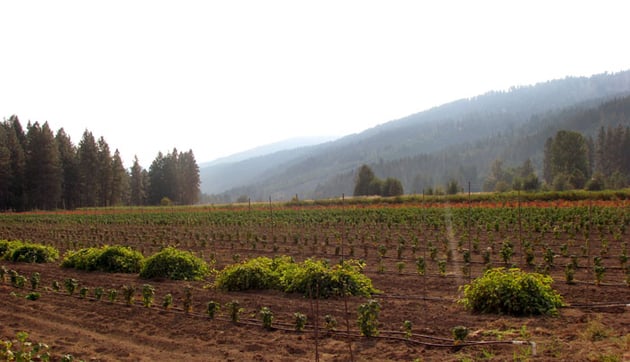 I just returned from several of our lovely Northwest farms, just hours from our front door! I am still buzzing from being able to wander through acres and acres of vibrant, beautiful, organically grown plants…hold them in my hands and smell their fresh aromas.
I also spent time with amazing PEOPLE - the farmers!
The sun was shining so we sat on the porch eating chips, salsa, and cheese, talking about increased acreages for the Oregano, what to do with the Skullcap that refuses to be controlled, how to deal with increasing labor issues on an organic farm, and the many other joys and challenges of farm life. How wonderful to be able to relax with your friends and talk about farming.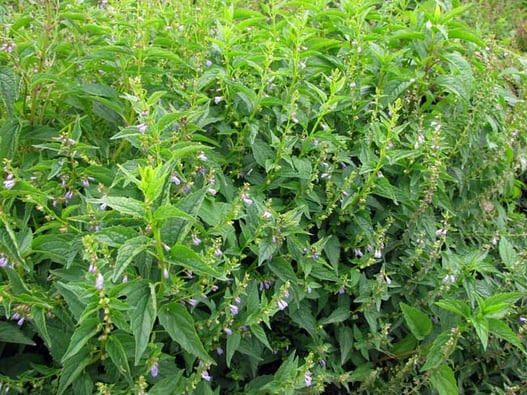 Skullcap, Red Clover, and Nettle leaf were all still waiting for their final cutting. They've already had two harvests so far this season. Valerian and Echinacea are waiting to be cut one last time and the Nettle root to be dug up after the last of the aerial parts are picked.
I also saw our Goldenseal leaf and root all packaged up and waiting to come down to us. The impressive state-of-the-art barn was thick with the earthy wonderful smell of Hydrastis (Goldenseal). Tubs of soaking roots sat all around the washer, waiting for lunch to end and washing to commence again.
The weather is absolutely perfect for root harvesting this year, since it looks like we'll have a drier than normal fall season. Getting the last dose of sunshine before rain, rain, and more rain comes our way!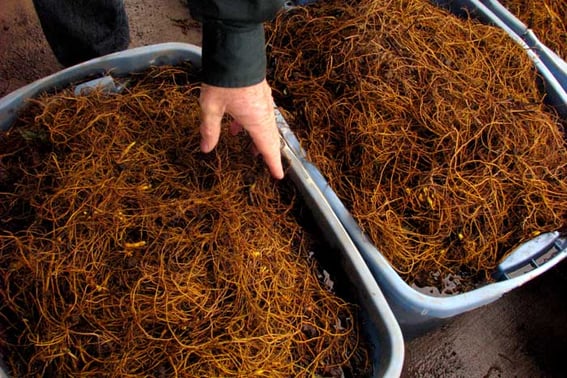 I learned so much about the techniques, processes, and problems that are common to the agricultural trade during these three days, but the best part was sharing the Equinox with people close to my heart—all of us being right there on the farm! What a beautiful experience, certainly a tradition I will continue for the rest of my life.
Digging into these new experiences is my favorite part of being the Domestic Farms Representative for Mountain Rose Herbs. I love our company, our values, all my co-workers—but getting my fingernails dirty will always be fun and always the goal of my life's work.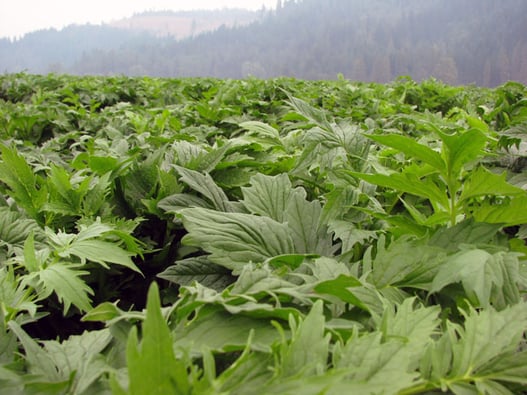 In seed time learn, in harvest teach, in winter enjoy. ~ William Blake