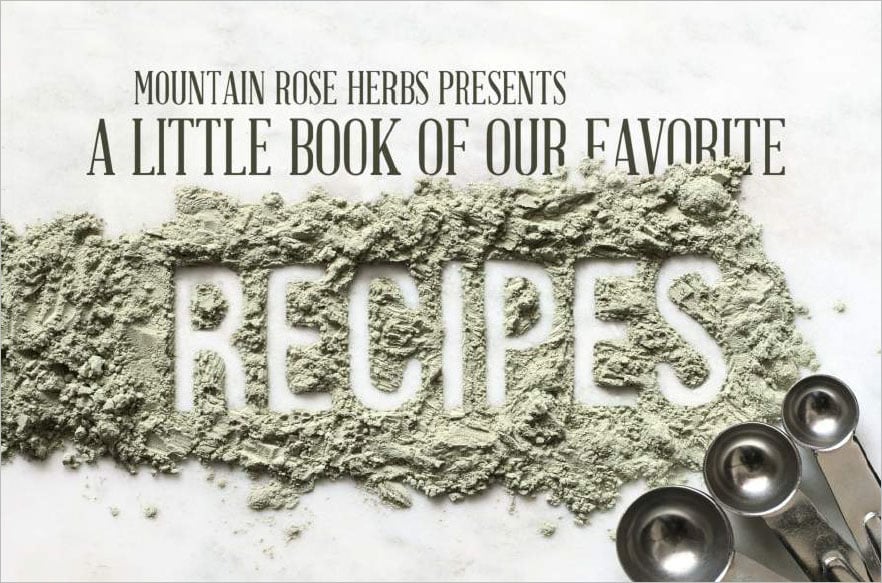 We have a special gift for you!
Over the last few years, folks have asked us to create a book featuring our favorite herbal recipes from the blog. Your wish has been granted! We're so excited to offer this collection of recipes covering natural body care, herbal remedies, aromatherapy, homemade cleaning formulas, and healthy snacks for FREE. You will find so many wonderful inspirations for creating herbal gifts and easy tips for natural living within these pages. Soon your cupboards will be well-stocked with herbal goodness!
To make it super easy for you to find the supplies you need, we've included links to all of the ingredients, tools, and container options within these recipes - all you need to do it click on the listed ingredients on each page. We hope you enjoy the e-book and look forward to creating these botanical formulas for your very own home apothecary.