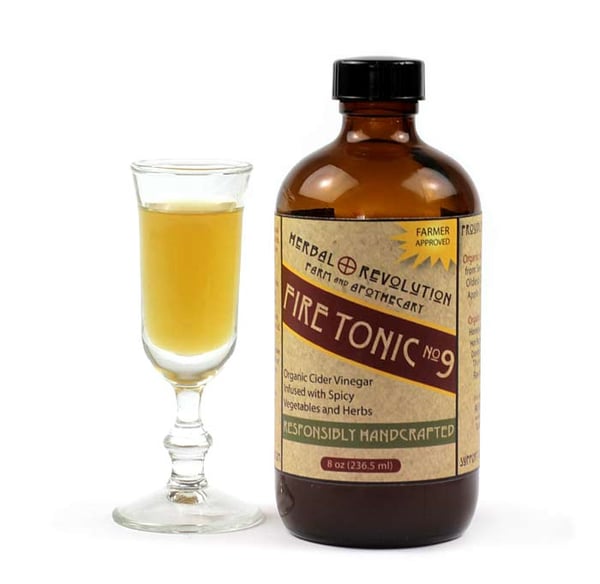 From the lovely folks at Herbal Revolution, we bring you...
This spicy tonic is based on a traditional cider vinegar recipe that holds deep roots in the herbal community for providing digestive and respiratory support. Every rendition of this classic recipe is a little different, just as every bottle of handcrafted Fire Tonic no. 9 will have a unique flavor. This infused vinegar can be taken straight by the spoonful, added to your favorite veggie juice, or blended into a delicious homemade dressing.
Herbal Revolution's unique recipe infuses organic apple cider vinegar from the oldest organic apple orchard in Maine with organically homegrown vegetables and herbs. To this spicy blend they add just the right amount of raw Maine honey.
Visit our Bitters, Elixirs, & Syrups page to see our full line of tasty herbal concoctions!