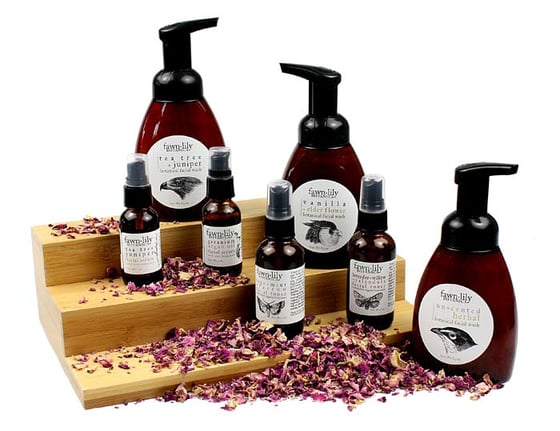 We are thrilled to bring you this line of artisan facial care products from Fawn Lily Botanica, handcrafted right here in the Pacific Northwest! Each carefully crafted recipe is a synergy of luxurious botanicals created to cleanse, tone, and hydrate your skin. You will find the perfect combination of facial care products for any skin type within this line. Choose from:
Botanical Face Wash: Tea Tree and Juniper, Unscented Herbal, or Vanilla and Elder Flower
Facial Serum: Geranium Argan or Tea Tree Juniper
Facial Toner: Lavender Willow and Calendula or Sage Mint and Yarrow
Click Here to see a complete list of our Facial Care products.