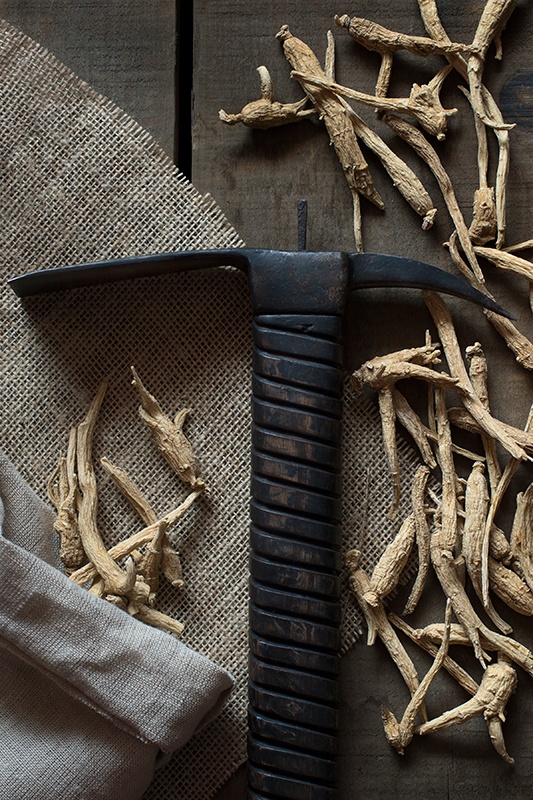 A few weeks ago, I visited one of our Northwest growers to check in on a new project we began last year. He has been supplying us with sustainably grown and harvested organic goldenseal root for years, and we both felt it was time to get some ginseng in the ground. Both goldenseal (Hydrastis canadensis) and American ginseng (Panax quinquefolius) are slow-growing, shade-loving plants. Due to their popularity, they have been over-harvested in their native habitat and are now considered "at risk" of endangerment. To maintain the wild stands and still supply potent plants without the use of pesticides, we continue to initiate cultivation projects for these and other plant populations that are under pressure.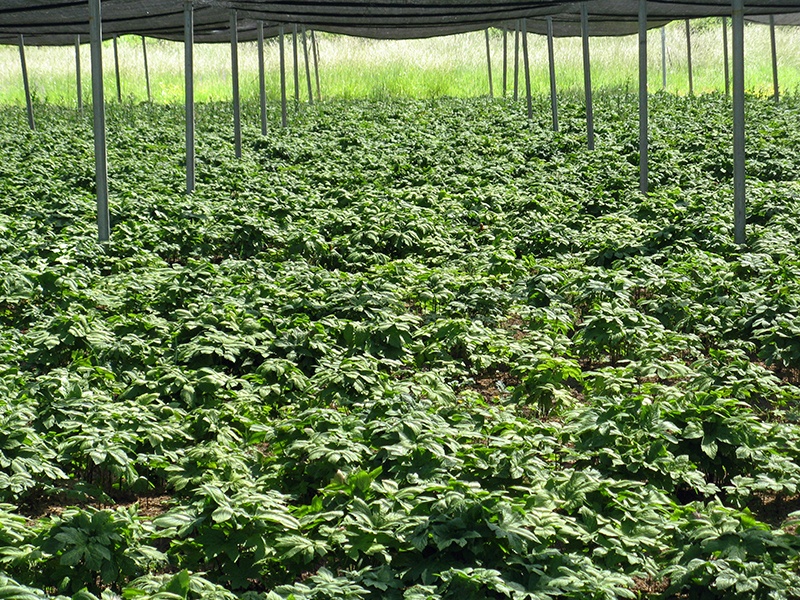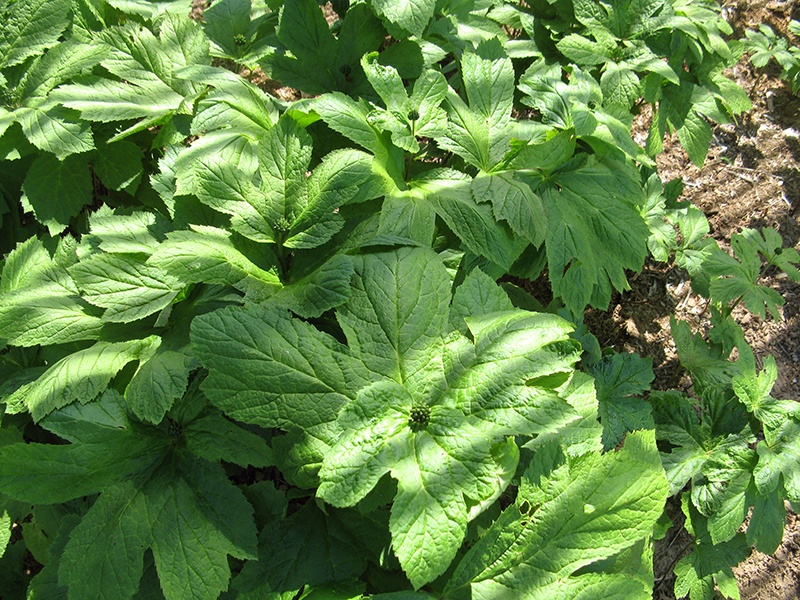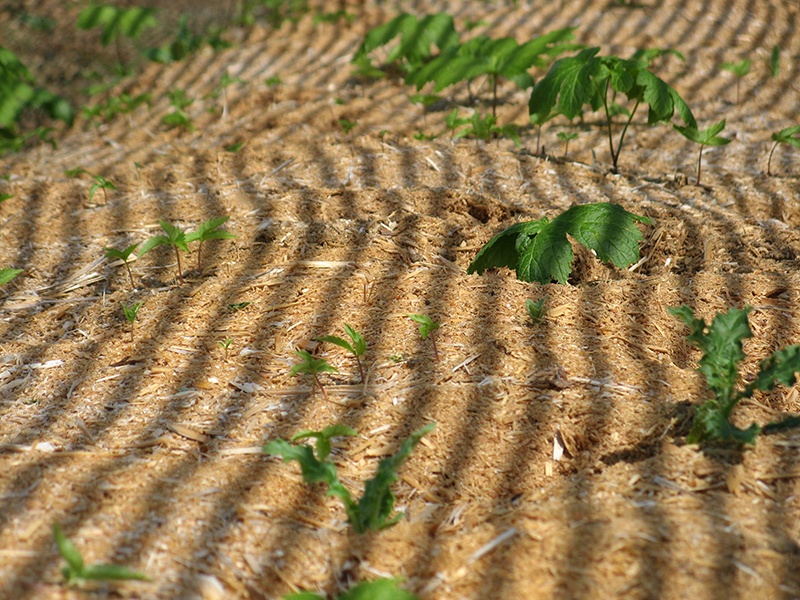 Walking toward the fields, I could see the dark green of goldenseal bursting out of the raised beds with shade cloth protecting them from the intense heat of the sun. As we came up to the ginseng beds, I was happy to see that the seed we supplied had taken root, and the baby ginseng plants were starting to pop out. Sure, this happy sprouting happens with all kinds of plants this time of year, but what makes this a special event is that certified organic ginseng is a very risky plant to grow, especially outside of its natural range and habitat.
Most people don't have the patience or ability to plant a crop that needs at least 4 years to mature before harvesting. This is especially true when it also requires a large investment in materials like shade cloth and is a plant prone to disease and pests when grown conventionally, let alone as certified organic. As the hand-weeding crew worked through some of the beds, I was shown the progression of our goldenseal as it started out just little seedlings, and now 4 years later, covers most of the bed. If all goes as planned, the ginseng will progress along these same lines and in 4 years we will have our first harvest of one of the most valuable and desired medicinal herbs on the planet.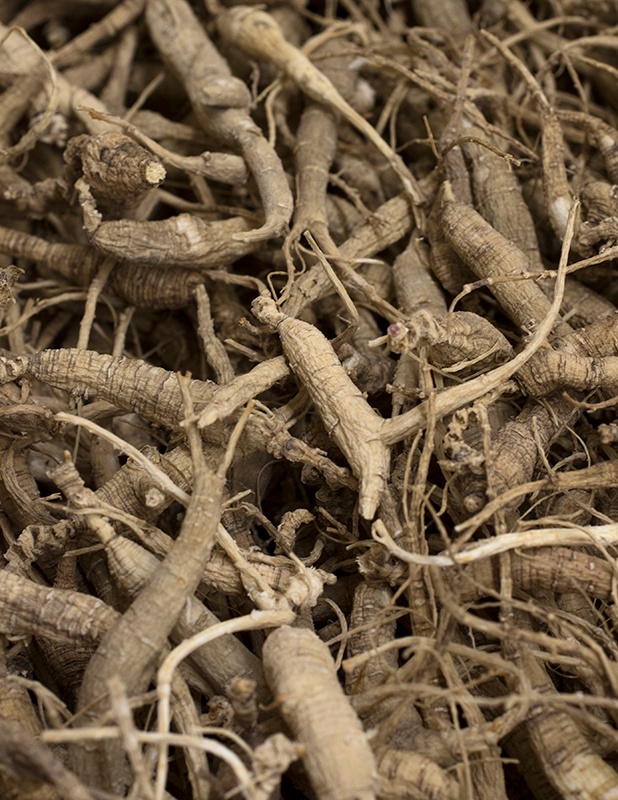 Supporting these kinds of projects, as well as other conservation through cultivation efforts, makes all of us at Mountain Rose Herbs feel good about our work. We get to be a part of protecting these rare wild plant populations, thus supporting the web of life in their natural habitat. At the same time, we are supporting local farmers and families who are true stewards of the earth.
Find these special roots in our online shop:
____________________________________________________________________________________________________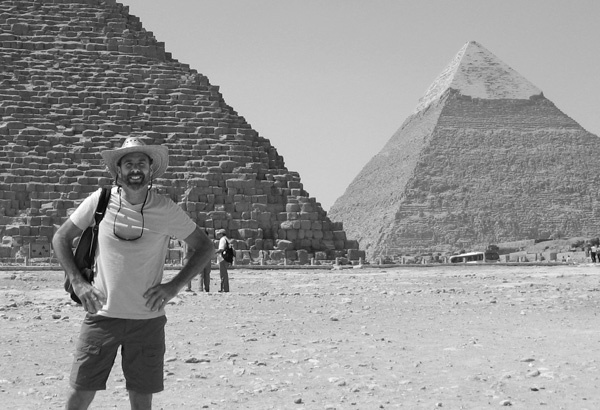 David Doty is the International Procurement Manager at Mountain Rose Herbs. He grew up in agriculture and brings an extensive background in herbal procurement, establishing production of certified organic botanicals, crop production, dehydration technology, and developing global raw material supply. Having a passion for self-sufficiency and sustainable living, David raised his family off the grid on 50 acres in a remote part of Northern, CA. He has taught renewable resource development, food processing and preparation, and is certified as a permaculture designer. He enjoys gardening, building with natural materials, and white water rafting.