We've been receiving quite a few inquiries lately regarding our organic Ginger Root Essential Oil. Did you know that there are actually many different types of Ginger Essential Oil on the market? I would like to shed a little light about what we carry here at Mountain Rose Herbs.
Ginger root is a widely known and used warming spice. There are endless recipes out there that call for fresh or dried Ginger root, from juicing and sodas to medicinal tea blends, homemade fire ciders, chai, cookies, soups, and more. It's a longtime favorite among herbalists and foodies alike. The essential oil can be made from either the fresh or dried root, each creating a unique aroma. Where the plant was grown also greatly affects the aroma of the oil. Some of the main producing countries include Sri Lanka, India, Nigeria, and Jamaica. You can also find a carbon dioxide extracted oil on the market, ginger absolutes, and oleoresins. Again, all creating unique aromas.
Here are the characteristics of our organic Ginger Essential Oil, steam distilled from the dried rhizome:
Aroma: Ginger has a warming pungent woody aroma that dries out to be light and spicy. I highly recommend testing ginger oil on a perfume testing strip or cotton ball. The aroma straight out of the bottle can be very overpowering, and you can miss all of the complex subtleties in the scent as the oil dries out.
Color: Translucent yellow
Viscosity: This oil feels thin and dry when rubbed between the fingers. It drops easily out of a reducer cap, but not too quickly. This oil may thicken over time as it is exposed to air during use.
Common Uses: Ginger has an affinity with the digestive system (we do not recommend ingesting essential oils). The essential oil is also stimulating, astringent, and antibacterial. In perfumery and aroma blends, ginger adds a grounding exotic spicy note.
Spicy Ginger Aroma Spray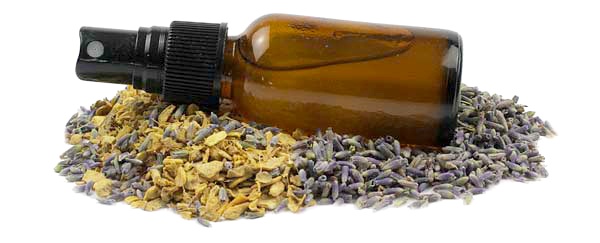 Ingredients
1 oz glass bottle with small mister top
1 oz organic Cucumber hydrosol or organic Witch Hazel extract
6 drops organic Grapefruit essential oil
4 drops organic Ginger Root essential oil
2 drops organic Lavender essential oil
Combine all ingredients. Shake before use and enjoy!