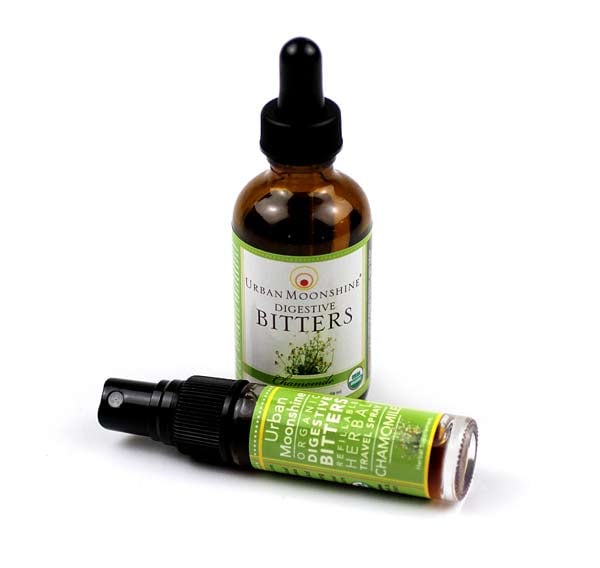 The great folks at Urban Moonshine have added a new formula to their line of Herbal Bitters...
This super tasty formula has a higher ginger content than the original formula and is made without essential oils. It is available in three different sizes:
1/2 oz. personal glass spray bottle for your on-the-go bitters.
2 oz. glass dropper bottle for office or home use.
8.4 oz. glass refill bottle for economical filling of your smaller size.
Each batch is made with botanical herbal bitter goodness: organic Dandelion root and leaf, organic Chamomile, organic Burdock root, organic Yellow Dock root, and organic Ginger root. Contains alcohol.
Find out more about the full line of Urban Moonshine Herbal Bitters on our website HERE!!