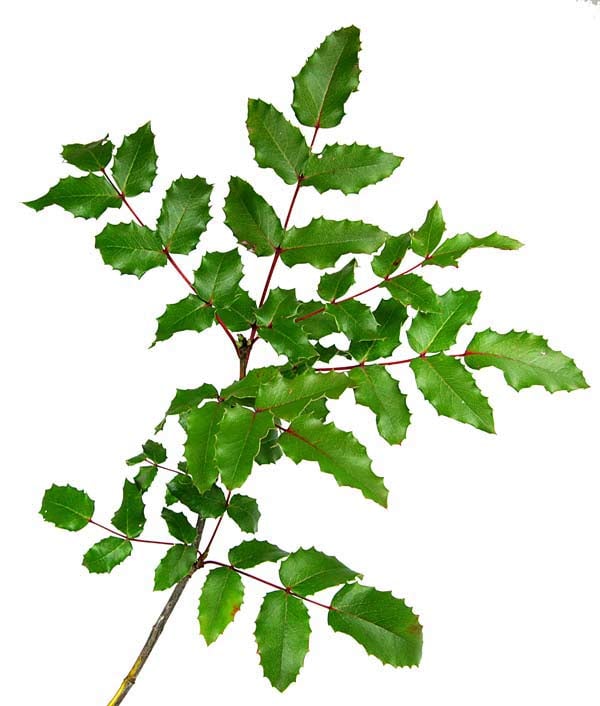 Organic Oregon Grape Root
Mahonia aquifolium and Mahonia nervosa
We are overjoyed to be able to offer Certified Organic Oregon Grape Root and Powder!
All of us here at Mountain Rose Herbs have a special affinity for the extraordinary Oregon Grape. In fact, the variety that grows widely here in the Willamette Valley, Mahonia aquifolium, is the official state flower of Oregon. Another variety of Oregon Grape, Mahonia nervosa, grows in the spectacular low elevation woods of western Oregon, characterized by endless rain dripping from the forest canopy of Douglas fir, Western hemlock, and Cedar.
Oregon Grape contains berberine, the same active chemical constituent found in the well-known and revered Goldenseal. For years, many prominent West Coast herbalists have suggested Oregon Grape as a suitable substitute since the natural habitat of Goldenseal continues to decline.
We are so pleased to now be able to offer certified organic Oregon Grape. We hope that you will be inspired to add one of the preeminent healing plants of Cascadia to your personal medicine chest!
Offered in two different forms, you can find out more about this amazing botanical on our website...

Organic Oregon Grape Root
Organic Oregon Grape Root Powder