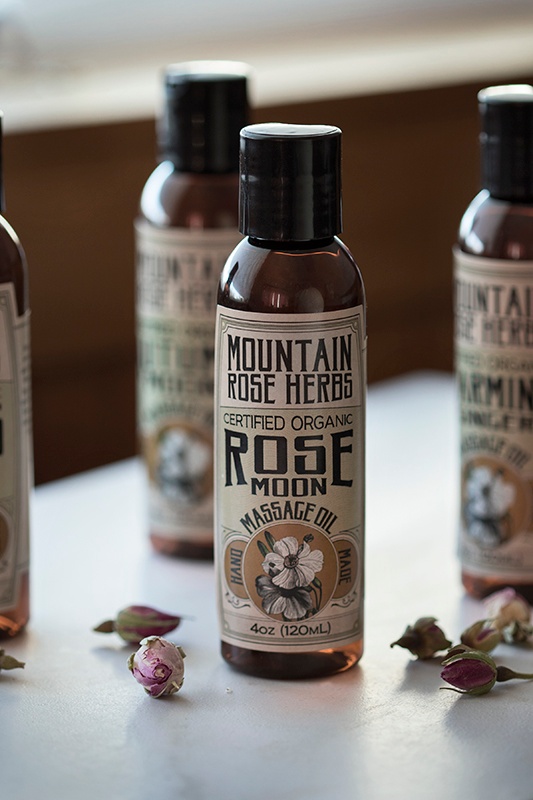 We are excited of offer our new Certified Organic Massage Oils exclusive to Mountain Rose Herbs. These unique blends are lovingly crafted in our body care kitchen from the finest organic ingredients. Our carrier oil bases are solar-infused with organic botanicals for two weeks and hand-blended with organic essential oils. Each oil comes packaged in a 4 oz. plastic amber bottle with a convenient flip cap.
Wonderful for self-massage, sharing a candlelit moment with your partner, or incorporating into your professional practice, our organic massage oils have four original blends to choose from; all based on classic Mountain Rose Herbs formulas that have been with the company for over 20 years.
Visit our online shop to view our entire selection of botanical goodness.