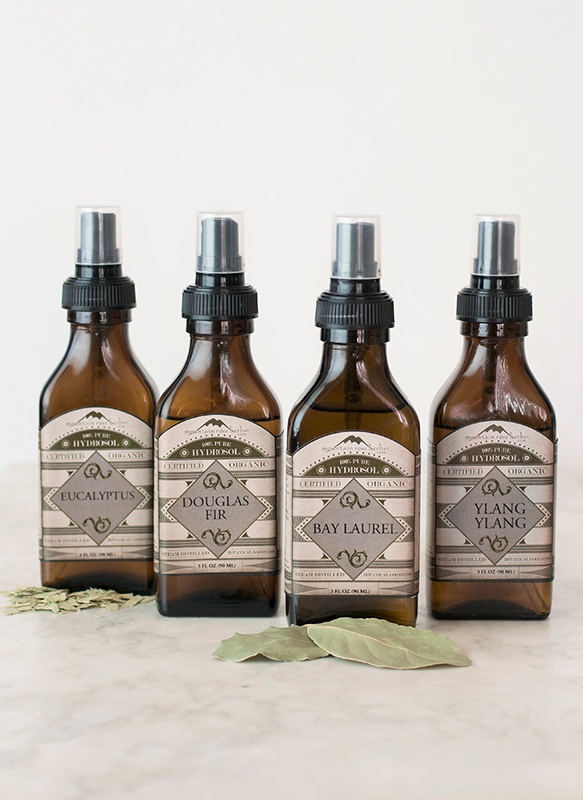 We've just added four new certified organic, steam-distilled hydrosols to our line of aromatherapy products! These hydrosols come from devoted distillers who steam small batches of freshly harvested flowers and leaves to produce flower waters, or hydrosol. Hydrosols have similar therapeutic properties to essential oils, yet they are much less concentrated with about 5% essential oil remaining within the resulting distillation.
Our Bay Laurel Hydrosol has a bright, slightly medicinal, spicy green aroma, reminiscent of freshly crushed bay leaves. Our Eucalyptus Hydrosol has a brilliant camphoraceous odor that is cooling with herbal undertones. Our Ylang Ylang Hydrosol is absolutely spectacular, with a sweet and intoxicating floral aroma which is pure pleasure. Last but certainly not least, our Douglas Fir Hydrosol is a staff favorite. With a soft forest-like aroma that has coniferous and slightly balsamic undertones, this extraordinary hydrosol will transport you to the old-growth forests of Cascadia.
Find more information about our entire line of hydrosols here.