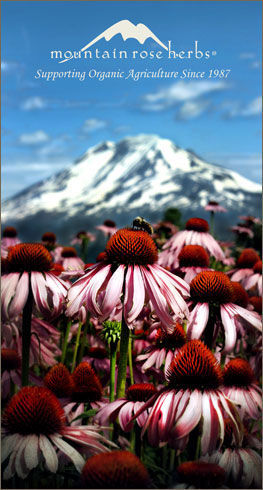 Our new catalog is hot off the press and we're excited to share it with you!
We love this time of year - the wildflowers in bloom, daylong mountain hikes, birds singing, picnics, camping trips, and dips in the river! In celebration, we've included our favorite summertime recipes, new product announcements, and news from around Mountain Rose Herbs. Be sure to browse our amazing selection of certified organic seeds too as you plan this year's garden!
To view our latest catalog electronically or to order a copy, visit us here!