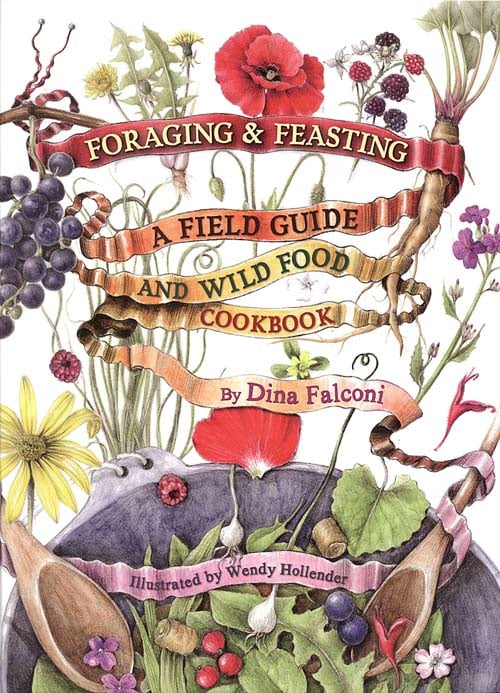 Isn't that cover gorgeous?
We are so excited to offer this amazing new book that was self-published earlier this year by Dina Falconi (author of Earthly Bodies Heavenly Hair) and botanical illustrator Wendy Hollender. It's called Foraging & Feasting!
This field guide and wild food cookbook celebrates local bounty and traditional foodways. Filled with beautiful, instructive botanical illustrations, and 100 delicious, enlightening master recipes, you will reach for this one again and again. Each of the master recipes can be personalized with various botanicals, depending on what's available during the season, to create endless meal options.
This collaborative celebration of food and art weaves together Dina's 30 years of passionate investigations into wild plant identification, foraging, and cooking, with Wendy's deft artistic skills honed over 15 years as a botanical illustrator, resulting in an abundance of recipes and illustrations that honor wild plants and creative ways to bring them into our lives.
Visit our website for a complete list of Book Offerings to satisfy all of your botanical inspirations!