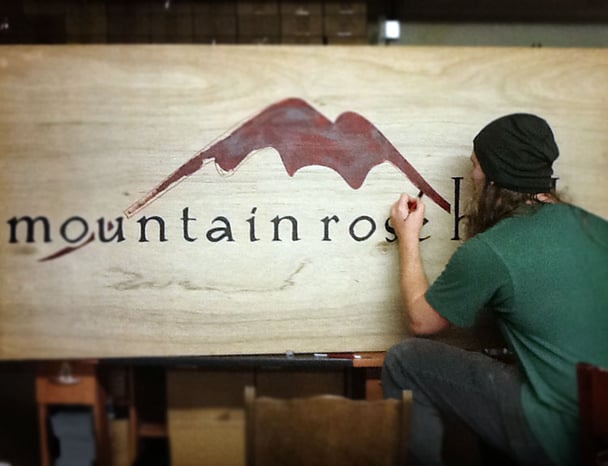 Here's a shot of Mason working on a new sign for our recycled garden booth!
We are so excited to debut it at the upcoming Mother Earth News Fair! We took an old door skin, traced a stencil of our logo, hand painted it, and the last step now is to cut around the mountain.
If you are able to attend this inspiring sustainable living fair - and we really hope you can - be sure to stop by our booth to check it out in person! Plus, Mason will have some free herbal goodies for you to take home. See you there!