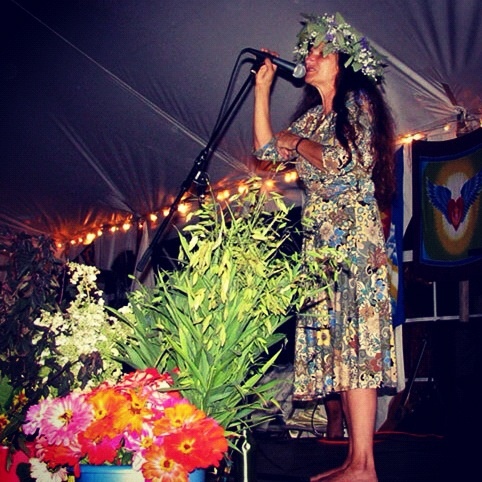 Julie DeBord, our longtime Production Manager and Tea Formulator, just returned from a very special gathering hosted by the beloved herbalist, teacher, author, and plant conservationist Rosemary Gladstar. This photo of Rosemary was taken during the conference festivities.
Here are a few words from Julie...
The 25th anniversary of the New England Women's Herbal Conference was a truly wonderful experience. A celebration of Mother Nature's ancient wisdom ~ her plants ~ and the beautiful goddess in all of us. I was also delighted to be a part of honoring Rosemary Gladstar. She has touched so many lives and started powerful movements within the herbal community and beyond, like United Plant Savers. One verse she sang during this ceremony still resonates with me and sums up the experience perfectly:
"In my heart and soul
In my blood and bones
I am a powerful woman!
In our hearts and souls
In our blood and bones
We are powerful women!"
Thank you, Rosemary!
~ Julie DeBord
We'll be posting more photos from this inspirational event soon on Facebook, so check back!