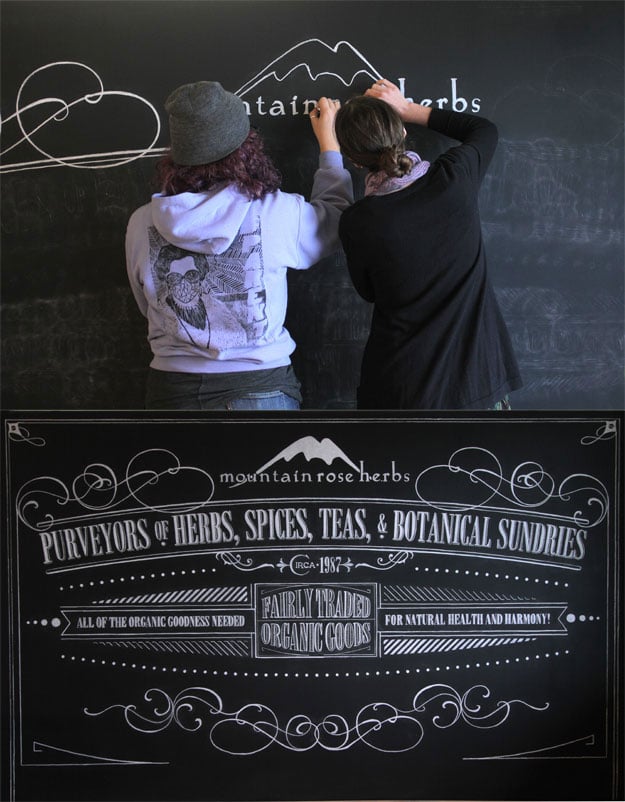 Top: Alieta and Miriam helping Thomas fill in the design. Bottom: The finished wall!
Wow! We are in the process of remodeling our Local Pick-Up Parlor with this beautiful chalkboard wall! We were so happy to finish it up yesterday evening after a week of multi-step application! There are still some more elements to finish up in the parlor redesign, but this was one very large detail that we were super excited to complete!
Live in Eugene? Learn more about visiting us to pick up your next order!