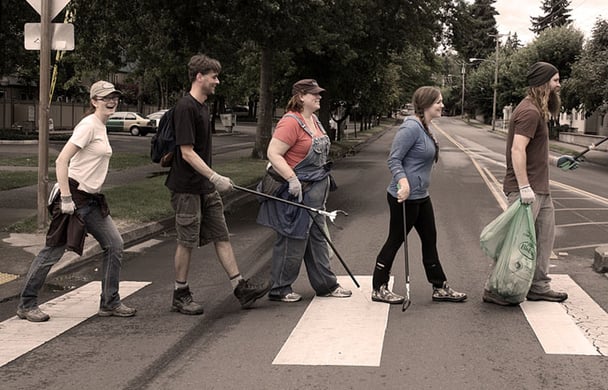 Here's a shot of our volunteer clean-up crew inspired by an iconic album cover!
Can you guess which one?
Last week, we trekked down the Amazon bike path, filling our bags with trash. When this moment came, we just had to capture it. Keep a look out for the full story and more photos next week!