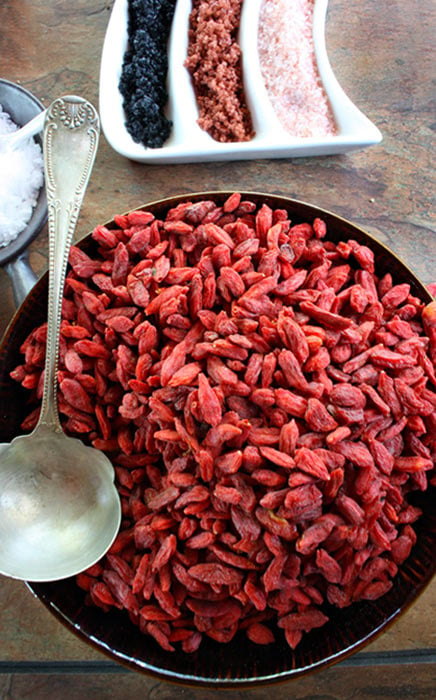 Gaze into this bowl full of plump and gorgeously crimson Goji berries!
We served up samples of these beauties at the Bite of Eugene this year. It was amazing to wander around the festival, tasting delicious treats and finding inspiration during the many seminars at the Food as Medicine Pavilion we sponsored. Thanks so much to all of the speakers and attendees for making this event so wonderful.
Find more photos from the Bite of Eugene here on our Facebook page!