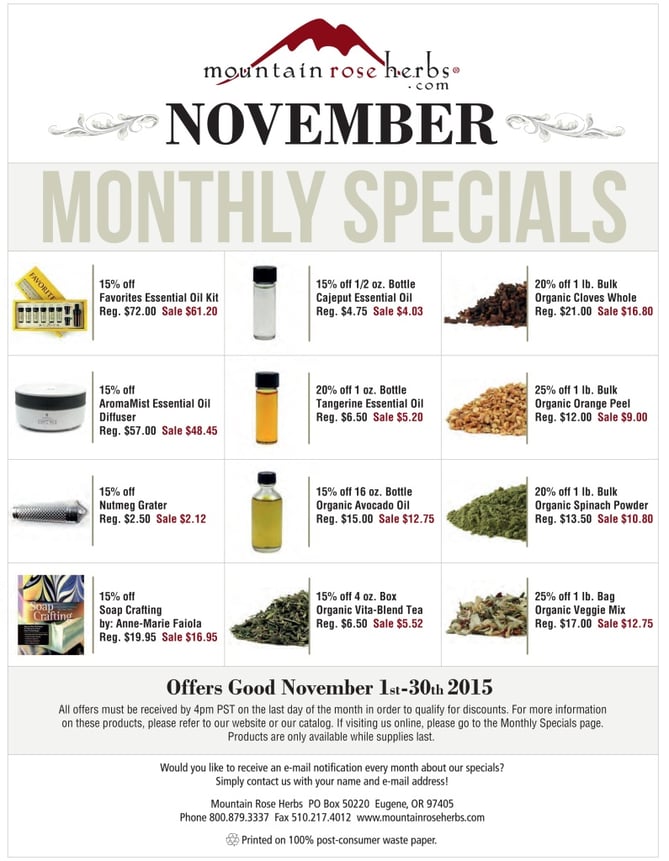 Leaves are sailing on cool breezes and it's time to get cozy!
We're featuring some wonderful gift possibilities this month, like our Favorite's Essential Oil Kit and the AromaMist Diffuser. We also want to make time for self-care and herbal pleasures that uplift our spirits. Why not decoct some aromatic cloves and orange peel in a pot on the wood stove, sip a cup of Vita-Blend Tea, and curl up with a copy of Soap Crafting? Sounds dreamy.
We've got something for everyone this month!