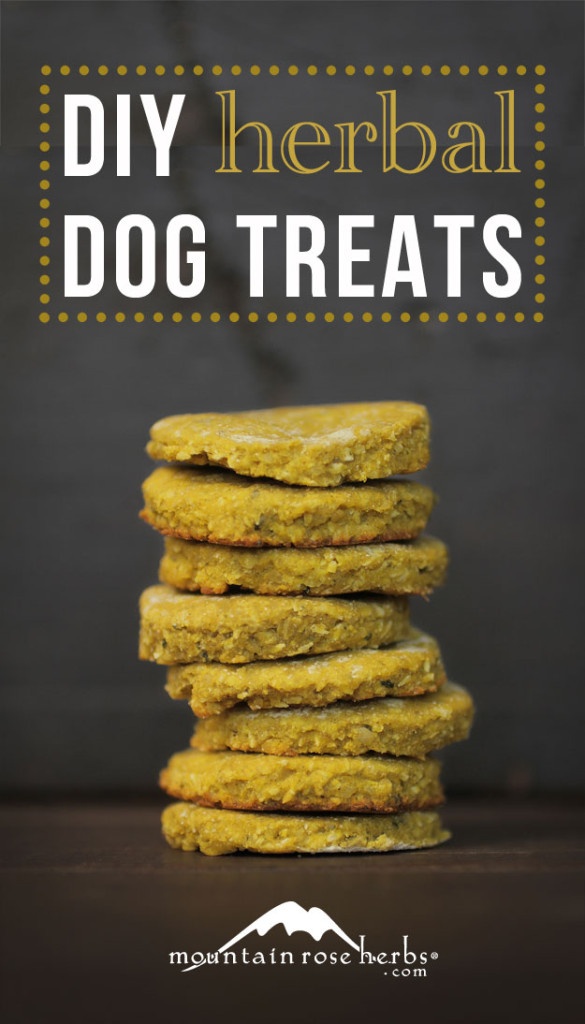 Many dog treats on the market today are mainly composed of flour and low nutrient foods. With the recent addition of a puppy dog into my life, who really appreciates treats, I've taken to making some of my own puppy treats with some of the same wholesome ingredients I love. I've been reading Dr. Kidd's Guide to Herbal Dog Care for a while now and picking through information to formulate special herbal blends for my furry friend.
The herbal blend I use in this recipe is intended to be consumed at least once daily during times of need in order to help support Fido's natural immunity. Baking a healthy treat is a great way to administer herbal supplements in your pup's diet, especially if your dog doesn't enjoy the taste of pet safe glycerine extracts. Last week I was attending a Pie Party at a dog friendly house, so I tried out a seasonal recipe with my leftover amber cup squash and pie pumpkin puree. It was a huge hit!
DIY Herbal Dog Treats

Ingredients
1 cup organic coconut flakes
½ cup organic hemp seeds
1 cup pumpkin puree or squash puree
2 Tbsp organic sunflower oil (great for a dog's coat)
1 cup flour of choice – I used a gluten free flour blend composed mostly of rice flour
1 organic egg or banana
Herbal Blend
1 Tbsp organic eleuthero powder
1 Tbsp organic astragalus powder
1 Tbsp organic echinacea powder
Directions:
Pre-heat oven to 325 degrees.
Blend all ingredients together until well mixed.
Roll dough out to about 1/8 inch thickness and cut into shapes. I prefer using something at hand, like a skinny vase top or a butter knife to make triangles or squares. Cut them to about 1x1 inch in size.
Place on pre-lined baking sheet.
Cook for 15-25 minutes depending on how crunchy your dog pal likes their treats. 15 minutes makes a soft treat once cool, 25 minutes would yield a crunchy treat. I use mine for training, so I cooked them for 15 minutes, making them easy to break up into bits.