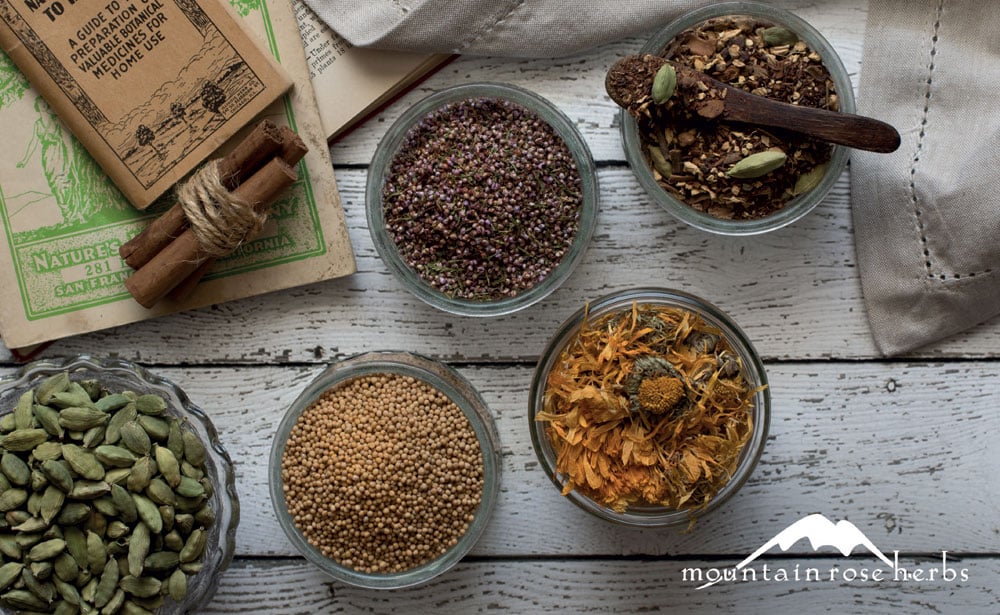 Our new catalog for Autumn 2015/Winter 2016 has arrived!
Conifers, fragrant roots, citrus, and spices perfume the breezes of fall and winter. With such abundance to celebrate, we're crafting gifts for loved ones and making medicine from this year's bounty. We're also ruminating on the connections that create community, the importance of shared traditions, and stewardship of the precious green beings that provide us with so much nourishment and healing. Our new catalog offers unique homemade gift ideas, herbal profiles, sustainability news, and specially curated botanical products that we hope you'll love.
As always, we print on post-consumer waste paper with eco-friendly inks so you can recycle the cover and compost the rest, although we hope you'll keep it around for a bit or share it with a friend. You can also view the catalog online by clicking here!
Want a FREE copy all for yourself?